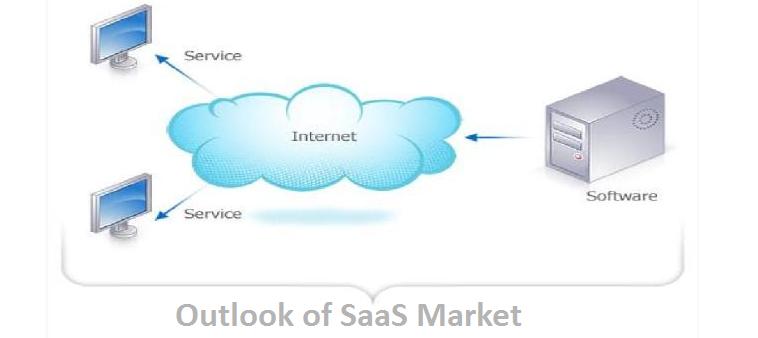 In my last blog I deep dived into the vast world of software as a service. The whole SAAS infrastructure did sound like a little stiff, tightly coupled to the browsers and had limitations of a web page.  In past couple of years the Internet technology has come a long way and has evolved from static non responsive designs to dynamic user experience in terms of the application. With wide spread use of HTML 5 and CSS3 the Webpages now provide and experience which was never experienced ever before.
SAAS architecture has grown from a simple web based service to a platform which supports countless number of practical and profitable markets. This attracts more and more developers to converge and develop flexible and remunerating products. We can only anticipate or speculate the growth of the SAAS in coming years.
A report submitted by Gartner (An Information Technology Research and Advisory firm) has estimated that the SAAS business will grow at a steady CAGR (compound annual growth rate) of 19.5% through 2016. Customer Relationship Management (CRM) systems will be the largest market with in SaaS segment. Other sub segments like Office Suites, Business Intelligence Platform, Digital Content Creation, Business Intelligence Applications, Enterprise Content Management, ERP, Project & Portfolio Management & Supply Chain Management will also show significant growth.
Recent trends on SAAS are into multimedia domain. Things like internet radio, pay per view video is creating a lot of buzz on the internet. Internet radio and online MP3 are available at a very low price. We are going to experience a huge evolution in SAAS powered multimedia development, distribution and access methods in following year and years to come. Many magazines which were available in print versions are now available in digital formats with improved user experience i.e. on web and on devices like ipad, iphone, kindle etc, with more and more digitization of resources will make a powerful platform for SAAS to grow.
As software companies continue to explore new markets and business models by offering SaaS offerings, pricing and performance management becomes an essential factor to determine the success.
According to a PwC's (PricewaterhouseCoopers Pvt. Ltd.) report SaaS offerings should be driven by price and performance management. It takes companies around 2 years to reach break-even therefore effective pricing strategy is a key to making a successful transition to the SaaS model.
PwC defines a four-part pricing framework when migrating to a SaaS model including SaaS pricing strategy, pricing formulation, transaction management and performance management. Capturing the true value of a product would be essential; else this would minimize/eliminate profits. A failure to consider legacy products or offering products at dramatically less expensive can make the SaaS product seem like an inferior, lesser option, "the report said".