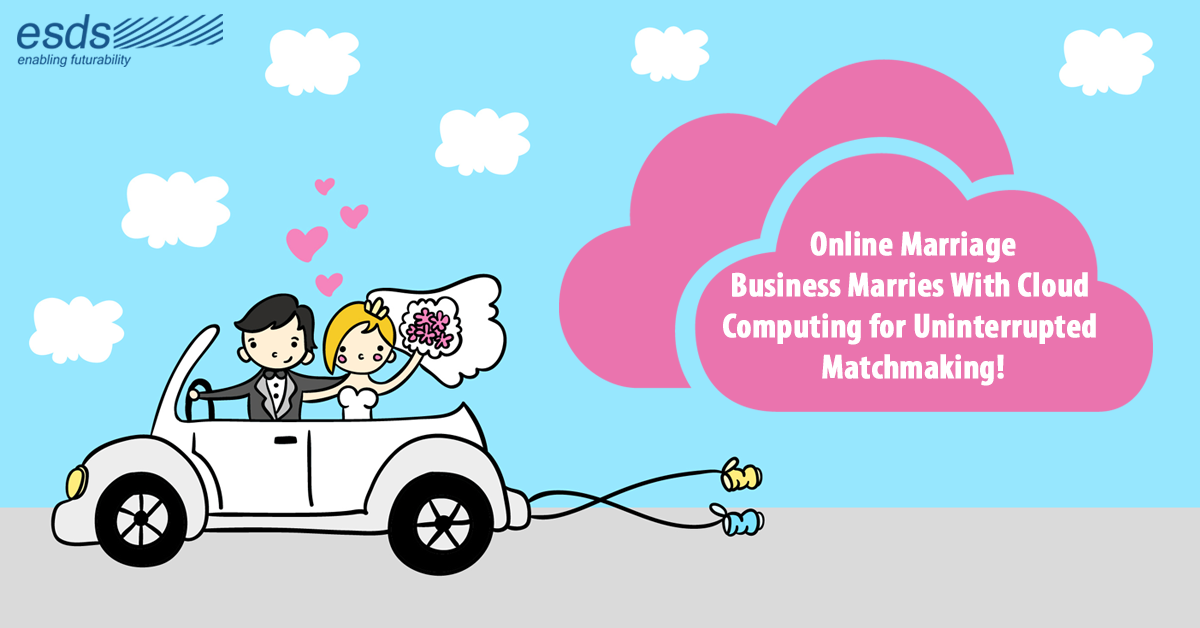 Online Marriage Business Marries with Cloud Computing for Uninterrupted Matchmaking!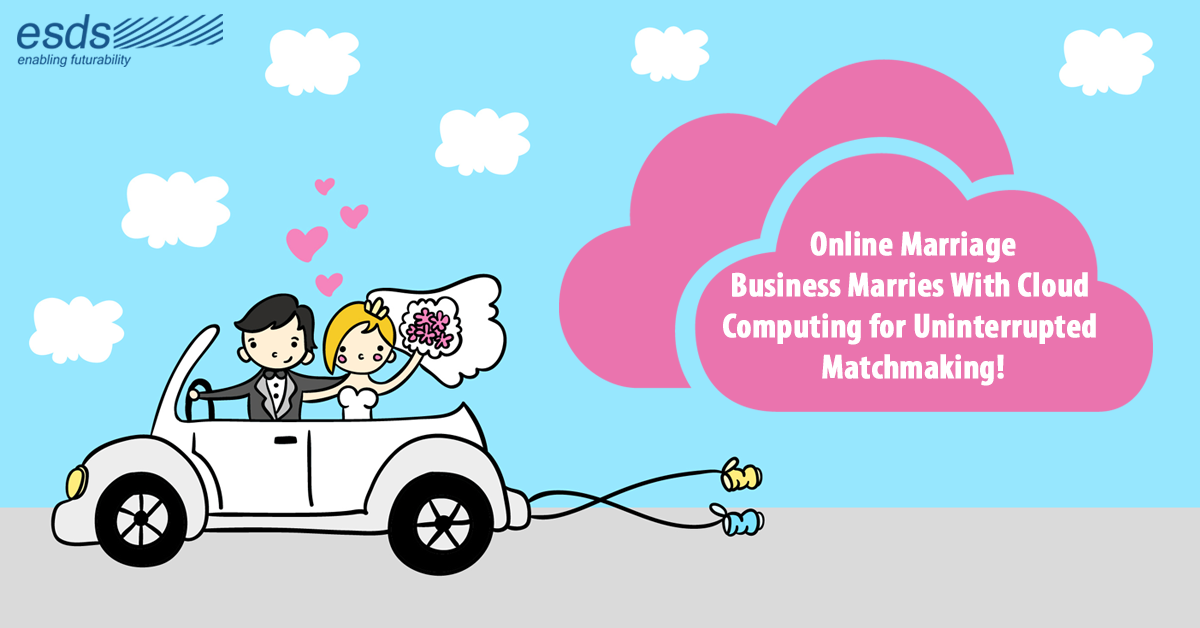 The matchmaking has been a part of the Indian marriage scene from many years. However, as time passed the baton to fix marriages has changed hands from close relatives to agents and brokers to pundits to newspaper classifieds and finally matrimonial websites now.
Online matrimony is the idea of a website that would allow "modern, urban generation" to choose their own partners and go from dating to perhaps matrimony at their own comfortable pace. In this business it is the advanced technology that enables visitors to find the perfect match for them by automating calculations, comparisons in huge profile database.
The online matrimonial industry threatens to traditional matrimonial business and is capturing the market share of newspaper matrimonial classifieds. Since then the traditional business of marriage has been under serious threat with the rise of websites like Shaadi.com, Jeevansathi.com, BharatMatrimony.com and other dating sites. So much so that it is now predicted that the online marriage business will be worth Rs.1500 crore by 2017 from Rs 520 crore in 2013.
One of the major reasons responsible for the growth of online matrimony business is the flexibility of time and convenience it offers to the users due to use of cloud technology. With millions of complex personalized searches every day, along with the registration of new users, all matrimony sites needed to provide quality user experience while managing heavy traffic. This is possible in real time with cloud computing.
Matrimonial sites always need technology that could help them to build premium quality experience for the customers. The technology that could accommodate millions of customers as demand expands or scale down as demand goes down.
Facts of Online Matrimonial Search:
-Estimated market size in FY 2016-2017 is Rs 1500 crore
-Online matrimonial search subscribers in FY 2012-2013 is 50-55 million
-Fastest growing age group is 25 years to 34 years
-Male/Female ratio matches the current internet gender ratio at 69 per cent /31 per cent
Why to tie the knot with cloud?
Flexibility:
It is ideal for business with growing and fluctuating bandwidth like high demand of subscribers on matrimonial site. It is easy to scale up or down the cloud capacity from remote server. This level of agility can give a real advantage to matrimonial business a real advantage over competitors.
Automatic software update:
In cloud computing servers are off the premises and out of sight. Suppliers can take care of them for matrimonial sites and do regular software updates. This includes security updates also. So online sites don't want to waste their time in maintaining the system.
Capital expenditure free:
Cloud computing cuts all hardware and software cost. Matrimonial sites just have to pay for what software and virtual machines and disk space they use. It is always pay per consume model.
Location feasibility:
With cloud computing all matrimonial sites can work from anywhere anytime. Location specification is not there.
Secure access:
When your data is stored in cloud anyone can access it anytime if anything happens to their machine also.
Success Stories:
Shadi.com is world's largest matrimonial service who carries out their services on Cloud. They have grown exponentially from last sixteen years accommodating over 30 million members and managing over 200 million page views per month and over 10000 registrations daily.
Matrimony.com leads the e-matrimony industry with about 60 percent market share, with well-known portals such as the BharatMatrimony, CommunityMatrimony, AssistedMatrimony, EliteMatrimony, etc. So matrimony.com is using Cloud solutions to manage 2.5 million users daily.
Other dating sites like whitelabledatimg.com from Uk is using cloud to host 2500 participating websites and 1 million registered users worldwide. Also dating sites like Tinder, woo, Truly Madly are using Cloud services.
So finally they say matches are made in heaven but we believe that 'they are connected in cloud'.