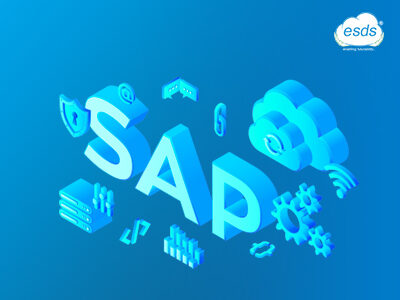 Know About SAP and Its Integration with Cloud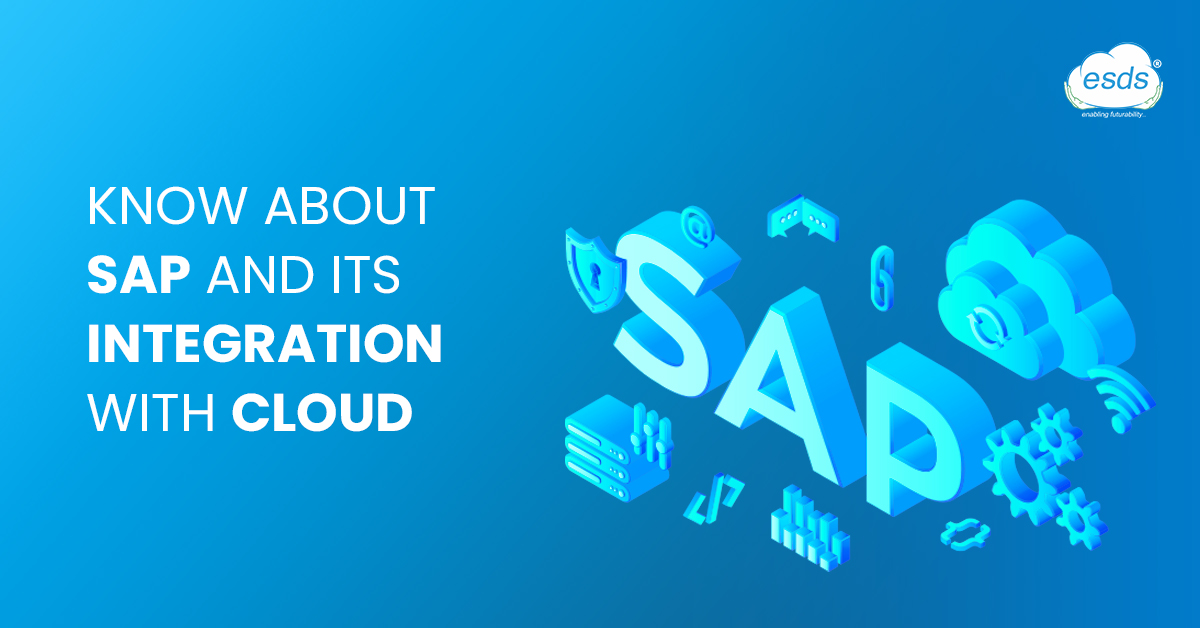 SAP Cloud Integration helps you to connect cloud and on-premise applications with other SAP and non-SAP cloud and on-premise applications. This service is equipped to handle real-time message processing scenarios involving many businesses, organizations, or divisions within a single business.
What is SAP?
One of the world's top software developers for enterprise resource planning systems and business process management, SAP creates products and applications that streamline efficient data processing and information exchange between organizations.
Traditional business models decentralized data management, with each company function keeping its operational data in a separate database. As a result, employees from various business functions faced challenges accessing each other's information. Data duplication across numerous departments also raised the cost of IT storage and the chance of data inaccuracies.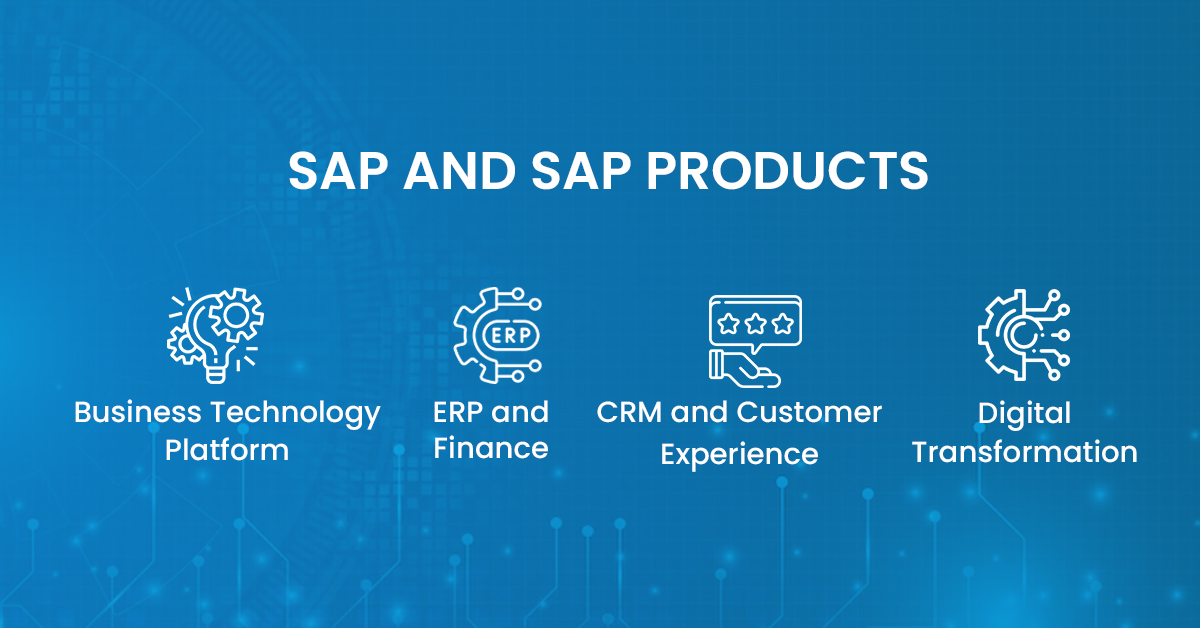 SAP resolves the problem of decentralized data management. SAP software gives various business operations a unified picture of the truth by centralizing data management, providing employees from many departments with simple access to real-time data across the organization. SAP aids businesses in better managing complicated business processes by offering process transparency. As a result, companies can quicken workflows, boost productivity, increase operational effectiveness, improve customer experiences, and ultimately boost revenues.
SAP Products
ERP and Finance
Digital Transformation
Network and Spend Management
Digital Supply Chain
Experience Management
CRM and Customer Experience
Business Technology Platform
Small and Midsize Enterprises
Industry Solutions
HR and People Engagement
What is SAP and Cloud Computing Integration?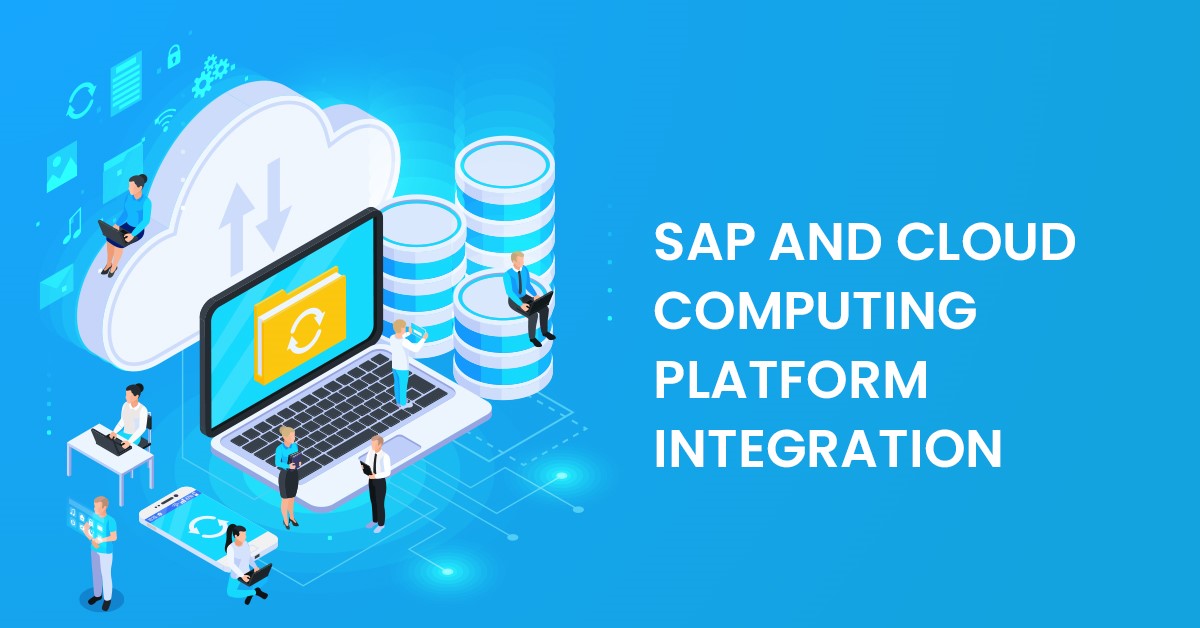 The combination of cloud applications with SAP is called SAP Cloud Integration. SAP Cloud Integration enables you to integrate SAP and non-SAP cloud and on-premise applications. As a result, communication can be processed in real-time across corporations, organizations, or departments.
The SAP Cloud Integration Involves
Integration of SAP Cloud Platform
SAP Cloud Platform Integration combines real-time integration of application-to-application (A2A) and business-to-business (B2B) conditions.
SAP Cloud Platform API Management (SAP API Management)
SAP API Management platform allows companies to expose their data and operations via application programming interfaces (APIs). SAP API Management also aids in these APIs' governance and lifecycle management.
The Integration Advisor accelerates the implementation and maintenance of the B2B process in enterprises.
Open Connectors for SAP Cloud Platform
SAP Cloud Platform Open Connectors facilitate connectivity with various third-party applications by providing standard connectors.
Benefits of SAP Cloud Integration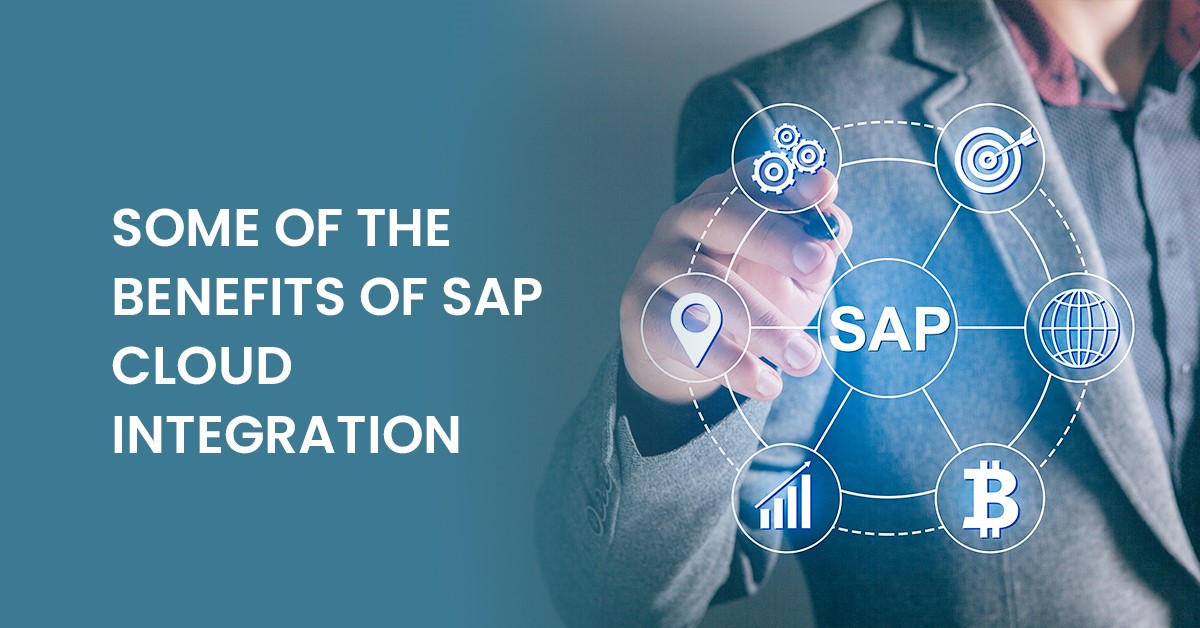 Easy Development of Native Business Applications
SAP Cloud Platform is built on open standards and provides IT professionals, with various development tools and capabilities. Programmers can use their knowledge in conjunction with agile methods and DevOps principles to create new business services and apps.
Faster Application Deployment
Cloud-based strategies are faster to deploy, as companies can use this platform to access a variety of preconfigured business services. Customers can design and deploy creative apps in record time by utilizing ready-made application components and integrated functionality.
Lower Total Cost of Ownership (TCO)
You will no longer need to spend money on hardware and software hosted in your data centers. These responsibilities can now be delegated to a solution provider. You can reduce your TCO by paying less for the solution and its deployment, and you no longer have to bear maintenance and upgrade charges. Thus, cloud solutions often perform reasonably well when it comes to TCO.
Integrating Current Solutions and Hybrid System Landscapes with Ease
SAP Cloud Platform ensures that core SAP systems and SAP's software-as-a-service (SaaS) offerings interact smoothly. It also enables the SAP HANA Data Management Suite tools and SAP Data Hub solution integration, allowing users to access data from different systems and solutions in the blink of an eye. As a result, SAP Cloud Platform unites solutions and hybrid system landscapes under a single umbrella.
Why Should You Integrate SAP Cloud?
Business demands are continually changing due to technological advancements and other developments. They must respond swiftly and creatively to shifting needs to keep corporate processes running smoothly. What needs to be done at this point is to integrate business procedures and departments. Organizations can reduce their burden and save money by implementing SAP Cloud Integration. It is possible to unify it by combining systems across departments. As a result, SAP Cloud Integration improves business efficiency.
The Best SAP Cloud Solution
ESDS offers SAP solutions with greenfield/ brownfield deployment, updates, and upgrades along with migration (homogenous and heterogeneous) capabilities in a scalable, high availability virtualized environment, with cost-effective solutions.
Small-to-medium-sized businesses can deploy their SAP on ESDS' highly scalable cloud platform. ESDS consists of a vast client base with more than 200 clients and 50+ migrations. It has 5000+ HANA instances, 300+ administrators, 10+ technological certifications, and 30+ DR setups. ESDS has SAP experts with extensive knowledge and experience to assist you round the clock.
You increase ROI by using a facility that provides an online billing predictor, which allows you to determine monthly spending as well as your typical impending monthly cost.
Latest posts by Prajakta Marathe
(see all)