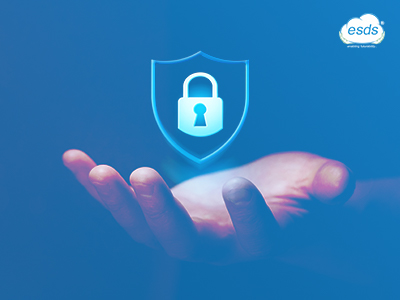 How to Strengthen Your Business Defenses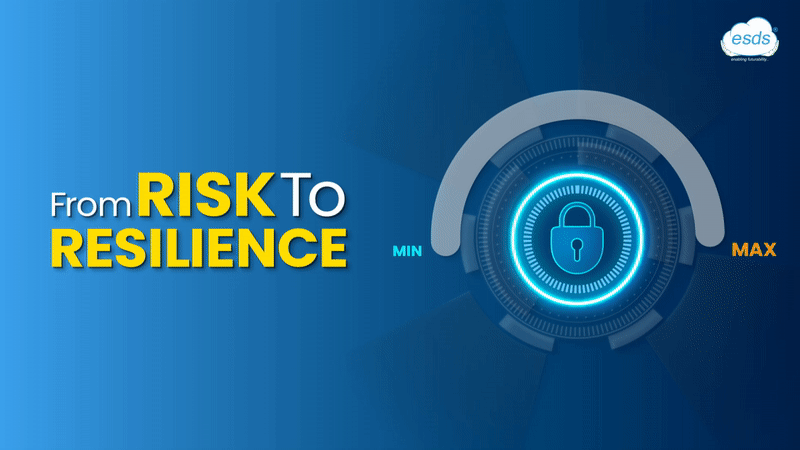 Cyberattacks are already an alarming reality today, and with a 38% increase in cyber-attacks in 2023, it's a matter of WHEN, not IF, you experience a breach. Cyber resilience is quickly becoming standard practice because this trend is expected to continue growing. Given the rise in supply chain-related cyberattacks and the fact that almost one-fifth of breaches result from a breach in a company's supply chain partners, it should come as no surprise that company leadership and investors are demanding that all facets of their business be protected and that any organization, they do business with, is also cyber secure.
Because they can devote enormous amounts of resources, personnel, and money to surviving a cyber crisis, large companies' stock prices may temporarily decline but quickly recover. However, small businesses with much tighter budgets and startups can be completely destroyed by a cyber breach. And the price of breaches is going up. The annual Cost of a Data Breach report from IBM states that the average cost of a data breach worldwide in 2022 was $4.35 million, which was the highest amount ever.
So, what can companies that lack the resources of their larger counterparts do to protect themselves? What can businesses that don't have the same financial capabilities as their bigger competitors do to safeguard themselves?
As the digital landscape evolves, your business needs a cybersecurity partner that goes beyond the basics. In this blog, we'll guide you through the crucial steps of selecting the right MSSP or MSP, ensuring you establish a robust and tailored cybersecurity program that effectively defends against an ever-changing threat landscape. Let's get started on your journey towards enhanced cybersecurity resilience.
Being the founder of a startup business, we are familiar with the unique difficulties that new businesses encounter.
What is a Resilient Cyber Security Plan?
A strong cyber security plan is one that keeps your business safe from online threats, follows important rules and standards, and shows you're responsible to your stakeholders. It's not a one-time thing but a continuous process that needs careful planning, implementation, monitoring, and improving.
Many businesses struggle with not having enough resources, know-how, or time to handle their own cyber security. That's where a Managed Security Service Provider (MSSP) or a Managed Service Provider (MSP) can help. They're external companies that offer cyber security services like vulnerability assessments, incident response, compliance management, incident response, and trainings about security awareness.
But not all MSSPs or MSPs are the same. Some might not really care about your best interests or might not be able to provide a strong cyber security plan that fits your expectations. Sometimes, MSSPs or MSPs can't justify well what they're doing, or more importantly, what they're not doing. They might use basic or outdated solutions, not communicate to you clearly, or not align what they offer with your business goals and risks.
So, it's really important to pick an MSSP or MSP that can offer you a strong cyber security plan made just for your industry, size, and needs. That also means identifying where your security vulnerabilities are.
How Do You Go About Selecting the Right Partner for Your Needs?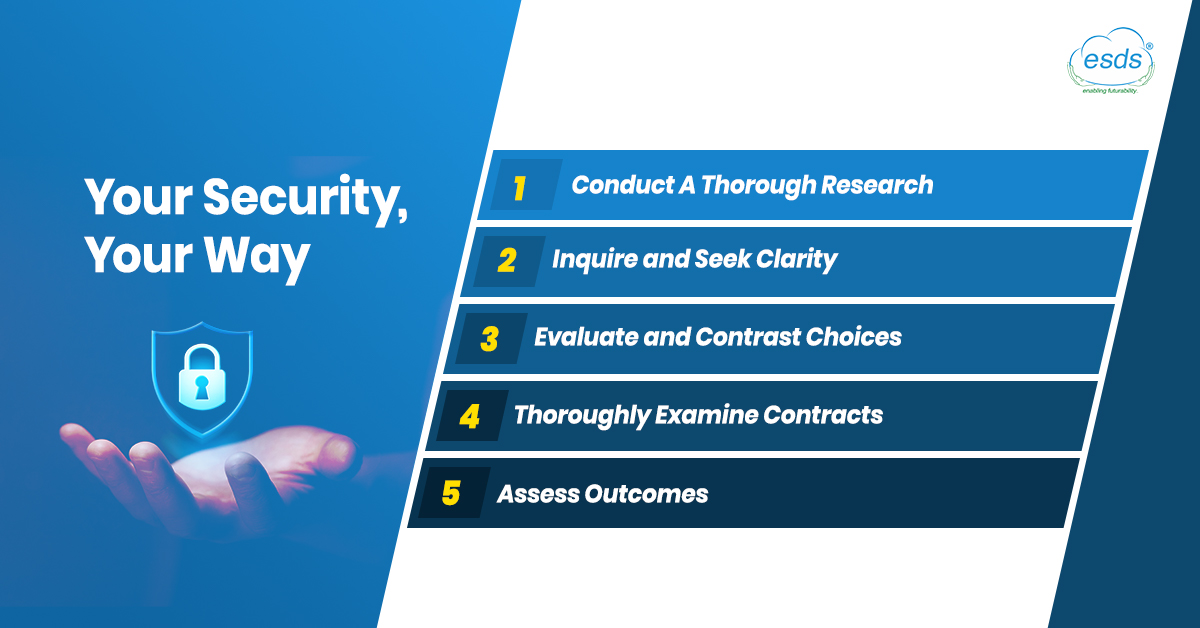 1. Conduct A Thorough Research
Prior to making a decision, thoroughly examine the credentials, reputation, and past performance of the MSSP or MSP under your consideration. Seek out certifications, accolades, endorsements, real-world examples, and endorsements that highlight their proficiency and extensive background in the realm of cybersecurity.
2. Inquire and Seek Clarity
Feel empowered to pose inquiries to the MSSP or MSP regarding their approach, tools, procedures, and metrics. How do they evaluate your present cybersecurity posture? What is their strategy for devising and executing a resilient cybersecurity program tailored to your needs? How do they monitor and communicate your cybersecurity effectiveness? What protocols do they have in place for managing incidents and breaches? How do they guarantee adherence to pertinent regulations and standards?
3. Evaluate and Contrast Choices
Avoid hastily accepting the initial or most economical proposal you come across. Instead, appraise various MSSPs or MSPs by considering the extent of services provided, quality of service delivery, cost-efficiency, and customer satisfaction. Be on the lookout for value-added features that could elevate your cybersecurity program, such as preemptive threat intelligence, advanced analytics, cloud-integrated solutions, and round-the-clock support.
4. Thoroughly Examine Contracts
Prior to formalizing any arrangement with an MSSP or MSP, ensure you have a comprehensive grasp of the contract's stipulations. Clarify the respective roles and responsibilities of each party. Familiarize yourself with the outlined service level agreements (SLAs) and key performance indicators (KPIs). Understand the fee structure and payment conditions. Take note of the provisions related to contract termination and associated penalties.
5. Assess Outcomes
After enlisting the services of an MSSP or MSP for your cybersecurity program, avoid complacency. Consistently monitor and measure the outcomes of their provisions. Are they consistently meeting or surpassing your expectations? Are they upholding their commitments? Are they furnishing you with transparent and actionable assessments? Do they exhibit responsiveness to your input and requisitions? Stay actively engaged in evaluating the results.
A defensive cybersecurity program is crucial for any business aiming to shield its assets, customers, and reputation from cyber threats. However, constructing and upholding such a program can present challenges without the right partner. By adhering to these suggestions, you can locate an MSSP or MSP that can assist you in achieving a defensible cybersecurity program that aligns with your business needs.
Securing your business in the digital era necessitates a protectable cybersecurity program capable of safeguarding your assets and reputation against cyber threats. Opting for the appropriate MSSP or MSP holds paramount significance in attaining this objective.
How ESDS Can Help?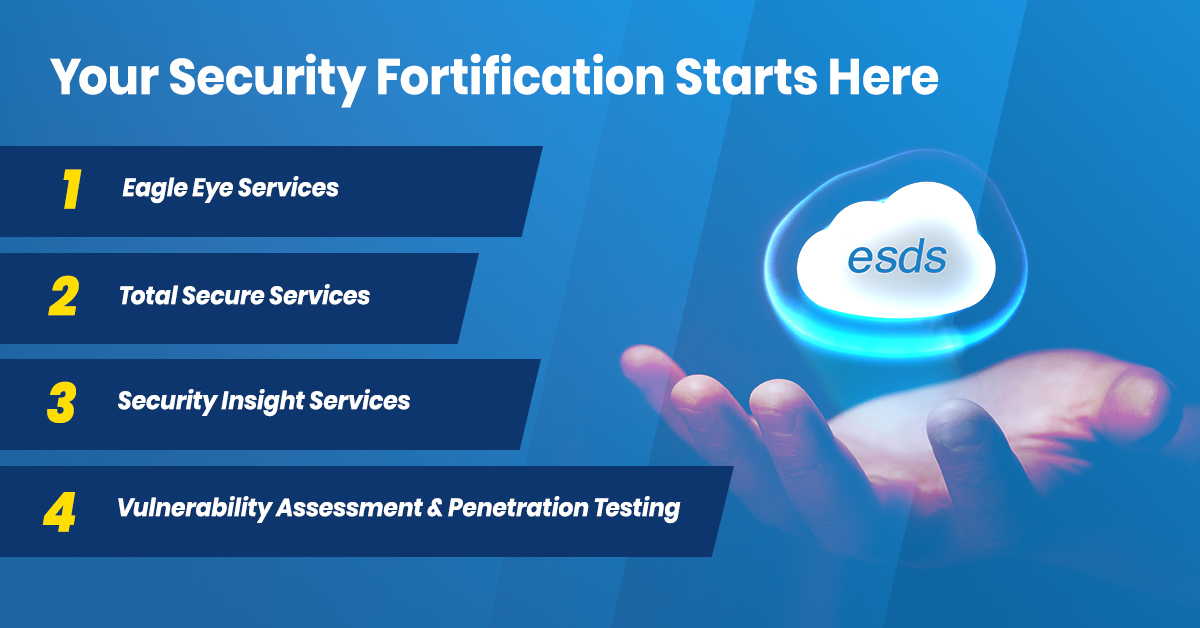 At ESDS, we help you identify security flaws, detect advanced threats, and respond to them. Our team of experts can provide you with customized solutions to help keep your information safe and secure. By engaging in meticulous research, posing relevant inquiries, contrasting alternatives, reviewing contracts, and consistently appraising their performance, you can reach out to us today to connect with one of our skilled security experts. ESDS is mindful that, more than ever, organizations of all sizes today stand to lose data from data loss. The holistic security solutions we provide answer your business's safety concerns because your business deserves top-notch security!
Do you have what it takes to survive an attack on our own?
We're listening! Tell us your thoughts in the comments.
Latest posts by Anushka Shrivastava
(see all)