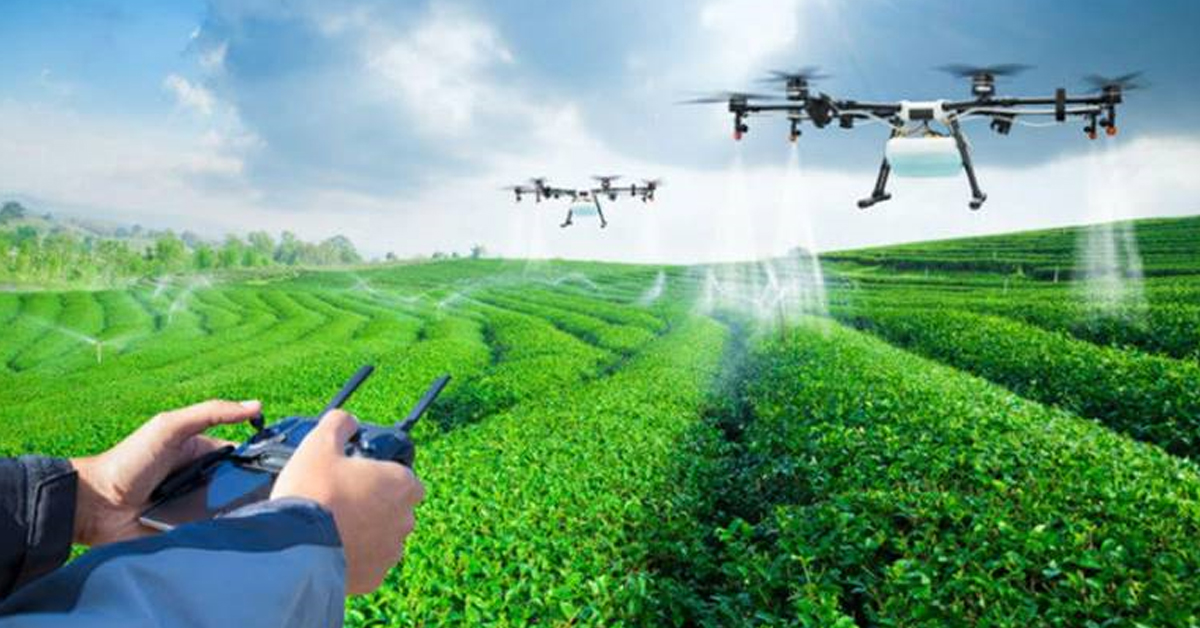 How Technology Helps in Making a Greener Tomorrow
Nearly 15 billion trees are being chopped down by the humans, and in return, 9 billion trees are planted. This makes a net loss of 6 billion trees within a year. The process of hand planting of trees is slow and expensive. In order to keep pace with the tractors and bulldozers that clear vast land areas, humans need to find an industrial-scale solution such as using a drone for planting near about 100,000 trees within a day.
Case Discussed: Drones for Planting Mangroves in Myanmar
For the past 5 years, villagers living in the delta of the Irrawaddy River situated in Myanmar have painstakingly planted more than 2.7 million mangrove trees as an attempt to begin the restoration of an ecosystem that has been disappearing for decades now. This work is laborious, and the local non-profit organisations monitoring this work wishes to cover a much larger area, and hence it has turned to drones for carrying out tree plantations.
These drones are manufactured by a leading start-up based in UK, and these drones can carry out plantation of as many as 100K trees within a single day, which in turn leaves the local community to take care of the younger trees that have already started to grow. As of now, the drone manufacturing start-up has collaborated with villagers to carry out plantation in an area of 750 hectares, which is near twice the size of Central Park. These drones will help in covering another 250 hectares of land by planting an additional a million trees. The non-profit organisation wishes to use drones for planting a billion trees in a much larger area.
Case Discussed: Tree Plantation by Technology in India
Bharat Vikas Parishad is an NGO that is working closely with the Government of Haryana and Municipal Corporation of Gurgaon as well as the UK-based start-up with an attempt to plant a massive 1.5 crore or 15 million trees in the state of Haryana. Gurgaon is a sister city that is adjoined with the National Capital Region or NCR. It is said that by planting a million trees in the city is going to reduce the pollution levels drastically; also it will generate employment in the cities of Faridabad and Gurgaon, where the plantation drive would be done. The best part of this plan is cost-efficiency. According to the NGO, Bharat Vikas Parishad, a total of ?1 Lakh will be spent on planting nearly 15 million trees. This method is a less labour-intensive method and more of a technology-involved project. Only 2 people can plant near-about 400,000 trees using 10 drones within a single day.
Process of Tree Plantation by Drones
The tree plantation carried out by drones works in phases.
In the first phase, the mapping drones tend to fly more than 300 feet over the land and collecting detailed data regarding the topography and soil quality. An algorithm utilises this data to choose the best locations for planting trees and the best species of plants that can be grown.

In the next phase, the group of drones that fly low over the ground, automatically follow the map for planting the seeds in a customised, and nutrient-filled "seed pods", that are designed by the plant scientists to support each species. Each drone carries a mix of different species of plants simultaneously. These drones then fire these pods quickly to penetrate the soil surface.

The process begins targeting locations for planting seeds with a few centimetres. It is technically possible for a germinated seeds loaded drone to plant nearly 100,000 in a day. When 60 such drones are teamed up, then a billion trees can be planted in a single year. The drones prove to be 10 times faster than human tree plantation, which is carried out bare hands.
Difference Between Drone and Aerial Plantations
There lies a huge difference that lies
between plantation by drones and aerial plantation. In the case of the aerial
plantation, there are chances that the seed may hit a rock or a swamp, and
ultimately they are not going to survive. On the contrary, with drone
plantation technology, the chances of success and seed survival is much higher,
as these seeds penetrate directly into the pre-mapped spots only.
Is Drone Technology the Best Option Available?
Experts believe that planting itself may not be sole and important, as protection from external factors such as overgrazing, agriculture, and forest fires also allow natural regeneration of forests to take place. Some experts are concerned with the efficiency related to drone reforestation as it could lower motivation for countries that are looking to save the existing forests. Further, in the case of traditional reforestation enterprises, the plantation task can be used for providing employment to the communities who're in need of it. By drone reforestation, the chances of employment can be eroded as technology takes over the human efforts of saving the planet Earth.
The debate remains open on using drones for restoring the environment. By using drones, it is probably easier to plant trees in the short term rather than fixing the issues present on the ground, but in a longer run, the issues need to be fixed necessarily. Experts have agreed that drones can be a useful method for accurately mapping the large portions of land and measuring trees and vegetation growth. On the other hand, scientists are sceptical about the success of drones for using it as a planting technology in order to combat deforestation on a larger scale.
Role of Technology in Detecting Deforestation
A leading data science company has been using Convolutional Neural Networks to carry out transfer learning in order to predict plant and tree species by analysing close about nearly 6.8 lakh images and thereby giving an accuracy of nearly 85%. This model was deployed as a scalable web service, that has allowed the users to upload the images and classify them on the basis of species in real-quick time. This distributed processing has scaled model on the entire fetched dataset and ultimately reducing the time from weeks to a few minutes.
A non-profit organisation is working on creating acoustic monitoring systems in order to fight against the illegal deforestation that is taking place. The team of this organisation strategically places the recycled cell-phones in the rainforests, which sends instant notifications whenever there is the sound of chainsaw nearby. A large amount of data is also shared on the ecosystem, which helps in negotiating the increased protection of the at-risk areas.
Big Data has helped an African organisation by conducting a time-series analysis of tree cover loss before, during, and after the construction of the highway that connects Cameroon and Nigeria. Big Data helped in mapping the loss of tree cover for each year from 2001 to 2014, thereby, allowing them to analyse the reasons behind deforestation near the highway; illegal logging and converting the forest to agricultural land. This helps in informing the experts about the effects that infrastructure transport projects have.

To conclude, we can say, with technology advancements, there still lies the hope for our planet's rainforests. Organisations have been handling data on the deforestation using advanced technologies such as- IoT, sensors, drones and using the machine learning intelligence for transforming this intelligence into actionable intelligence.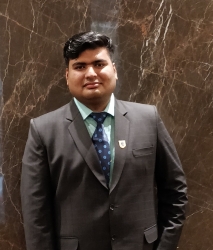 Latest posts by Rishabh Sinha
(see all)