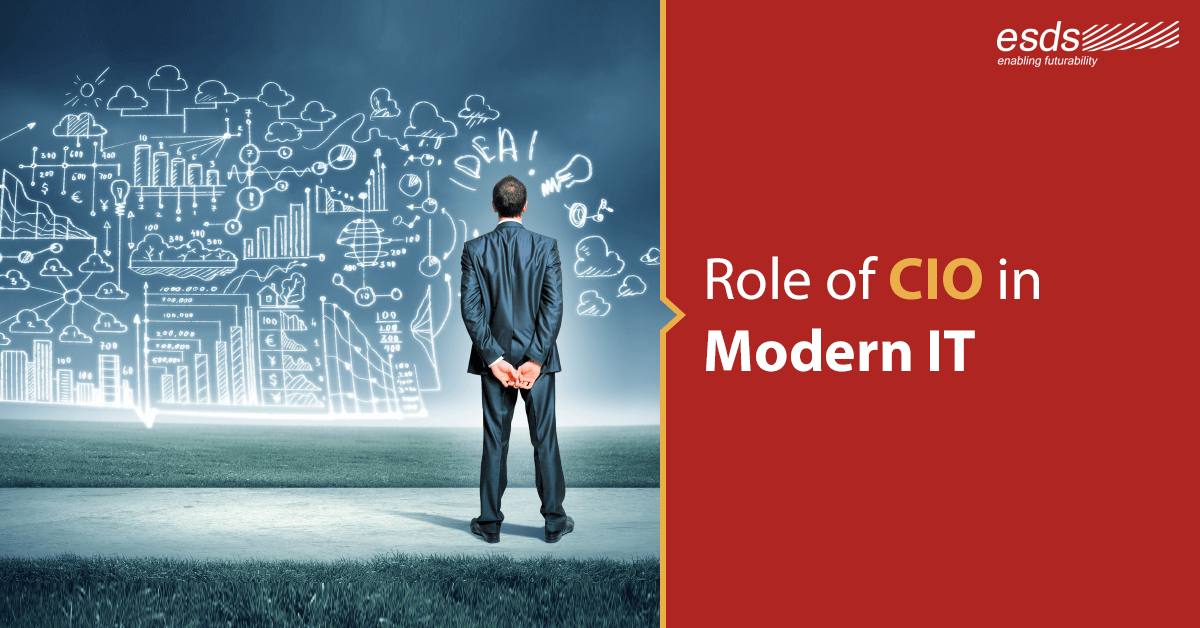 Evolving CIO's role in Modern Enterprise IT!
Role of CIO in Modern IT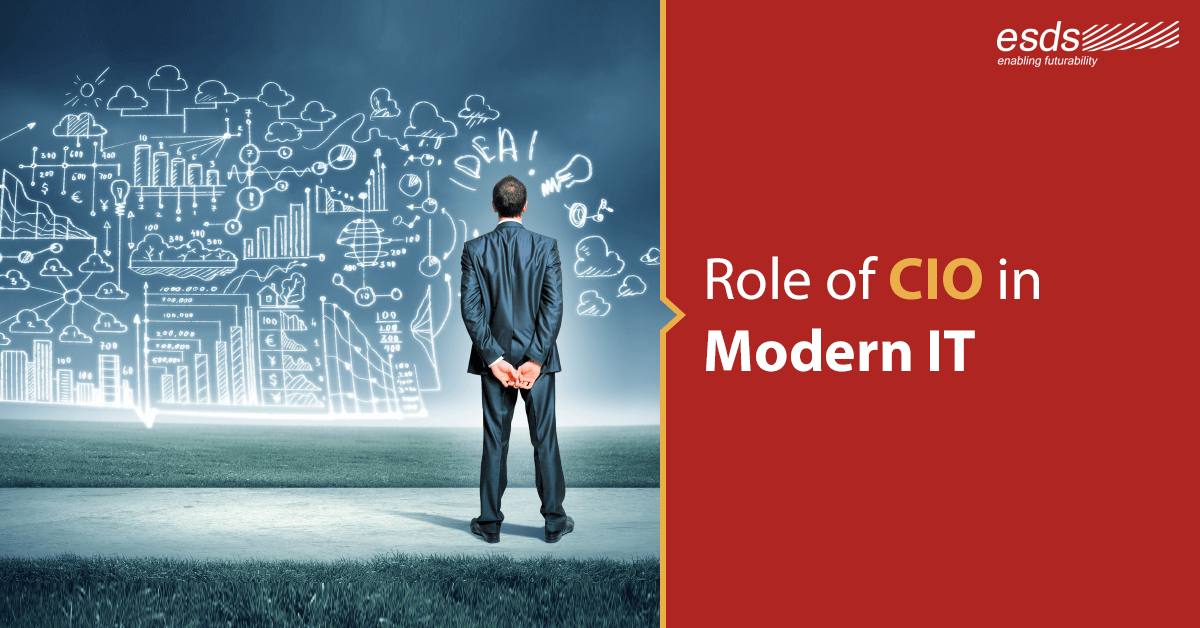 The right priorities CIOs should focus on to approach for solutions and get the most out of IT for reaching the business goals of modern enterprises. Scroll down to know more!
Chief Intelligence Officer (CIO) is the Team Leader or Chief among the IT executives in an enterprise.According to Gartner, only 25% of all organizations, which embrace IT in their operations,  have a CIO.
According to Gartner, only 25% of all organizations, which embrace IT in their operations,  have a CIO.
In a recent survey of C-level IT execs, commissioned by CIO.com, 88% reported that their role is increasingly becoming challenging and 71% said it's difficult to strike the right balance between innovation, operational efficiency, and security.
According to CIO India's annual State of the CIO 2016 survey, Indian CIOs say they are optimistic about 2016 when it comes to the performance of IT departments.
We will see in brief the right priorities they should focus on to approach the right solution in 2016.
The main function is,obviously, getting the most out of IT for reaching the business goals.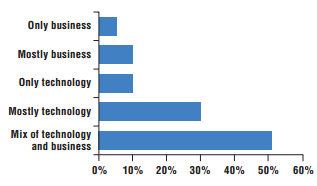 Ref: IBM CIO Leadership Forum Survey
Stick to Basics
The fundamentals or basics always remain the same. The focus of CIO should be on the fundamentals of business. The IOT and technology has changed the tools to work on solutions, which can be used to gain maximum advantage. The prime function of a CIO is to make a  perfect blend of fundamental work and solutions with modern technology.

Source: CIO India Research
Select the Right Solution
The CIO has to be mindful while selecting the perfect solution to carry out a business task.  It is not always required to spend millions of rupees to harness and deploy newest technologies.  The C-level IT executives should be sound enough to get the task done with limited or profitable resources.
Deployment of right solution to enable users welcome tech solutions is what CIOs should focus on.
Understand to be Right
As CIO is the decision maker of IT in business, one should understand the problem from a business perspective. Shared discussion of issues can be done with Board of Directors, CEO, CRO and Enterprise decision-makers to seek their opinions. This will help the CIO to understand and implement the right technological solution.
Trustworthy Factor
Since CIO is vested with the responsibility and authority of IT department of an enterprise, trust is an important factor one should work on.  CIOs should work on cultivating the trust of juniors, subordinates, seniors and even customers i.e a responsible CIO has to also work on the  'People' value.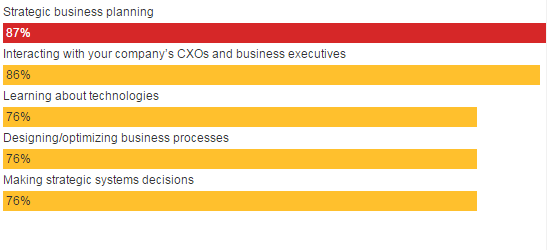 Source: CIO India Research
Skill Set of CIO
Chief Information Officer, as the name suggests, should have a sound technological knowledge. As discussed above in this very article, the role of CIO is a transition towards a creative business role. Some CIOs find it difficult to align with this process as they lack time and interest  to cultivate these skills.
It is essential for a successful CIO to have this attribute. Learning new technologies,making strategic IT and business decisions, interacting with CXOs and optimizing business processes complete the 'set' of core skills.
Conclusion
As Forrester quoted: CIOs have to move beyond cost savings and internal operations to drive a customer-obsessed culture, competencies, processes, and technologies.
Due to the emerging cloud technology, IT is more inclined towards team building, relationships and strategic planning rather than software development. CIO is an interplay between people, process and technology.
Keeping in mind this evolving role, the CIO should be a part of core business planning along with other decision makers and C-level executives. Also , CIOs should consider 'Technology an Enabler, not a Solution'.

Latest posts by Naresh Puro
(see all)