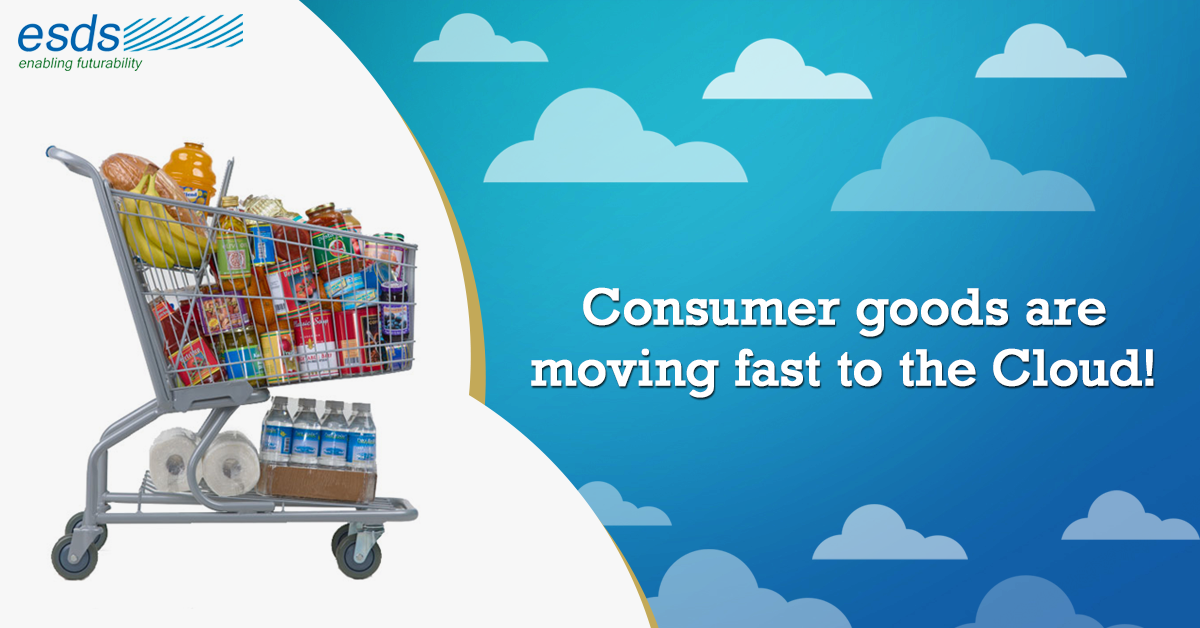 Consumer Goods are moving fast to the Cloud!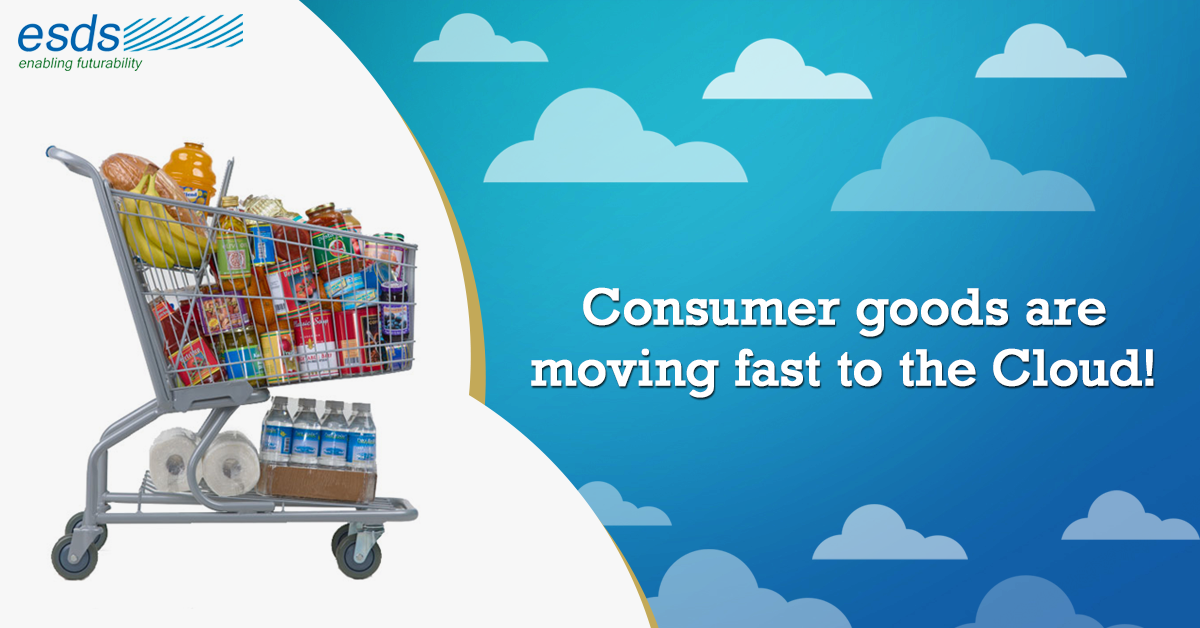 Anil Garg, CIO, Dabur India (FMCG) giant gives an apt message to his peers, "Most of our fraternity works as CTOs not CIOs. If we free ourselves from infrastructure hassles by using outsourcing and moving to the Cloud, we can actually become business enablers and move from being a CTO to a CIO. This is the opportunity. Go ahead without inhibitions, it works!"
The fast moving consumer goods industry is a diverse and very competitive market, so companies are looking to improve efficiency in work and reduce costs. New and unique technology is now a key driver in reducing the production costs and transforming how the FMCG industry operates.
Whether it's inventory management, transportation management, forecasting or financial management applications, technology strengthens all areas of a company's supply chain.
Companies in the Fast Moving Consumer Goods industry are faced with strong competition, high customer expectations, increasingly restrictive regulations, and process consolidation. To succeed, FMCG companies must adopt the modern day technology, cloud technology.
Many FMCG companies are struggling to keep up with the changes to their multi-channel operations because their infrastructure simply can't cope. To remain competitive in the market, organizations must invest in the right IT Infrastructure from a knowledgeable and reliable IT service provider.
Any ambitious FMCG company relies on relationships, whether it's with retailers, suppliers or manufacturers. However, with Cloud-based applications they can be rapidly integrated with very little effort and cost. Due to this, all stakeholders involved in the supply chain have access to the same information, enabling greater collaboration and communication.
New product and process innovation:
The use of cloud to help drive product and process innovation is still limited. In process innovation cloud bases enterprise innovation management platform that captures and connects employees, consumer and consumer insights is still in nascent stage. Online cloud based platforms can be designed to capture feedbacks from consumers, shoppers to design future products.
Forecasting and planning:
To understand consumer segment, their preferences, effects of promotional offers, new product launches cloud based analytic and social media can be used. Cloud based platform can be used for automatic order generation and forecast.
Manufacturing and Supply chain:
Cloud computing can be used for production, logistic and capacity management. It can be useful for automated field management process, in store intelligence to understand the gap in the supply chain, mobile solutions for distribution management.
Sales, marketing, advertising:
Cloud based data management platform can be used to connect media performance data to individual consumer data. Real time in store response from sales representatives can be collected with the help of cloud applications. It can improve visibility of brand at store level.
Back office functions:
It can increase the existing ERP solution to manage growing market diversity, can improve knowledge management capacity, can streamline recruitment and HR process to help attract and retain the existing talent.
Some of the FMCG giants on Cloud:
Consumer giant Unilever announced plans to double its business by 2020. Instead of adding layers of IT infrastructure to prepare for rapid business growth, Unilever's globalization strategy involved the use SAP ERP on cloud network.
Another consumer goods conglomerate Procter & Gamble (P&G) has signed a contract with world known cloud player to move all their internal and external data on cloud. They will be responsible for hosting P&G's manufacturing, procure-to-pay, order-to-cash, physical distribution and financial systems on their cloud.
Dabur's example is unique because the company has a customized design and approach to deploying Exchange on the Cloud. Dabur still retains its primary Exchange server in its own Data Center.
Kwality Dairy India Limited (KDIL), a leading dairy and dairy products company in Northern India, which processes about 1.7 million liters of milk per day, selected cloud to improve the dairy's operational efficiency and productivity in its bid to become a global milk and dairy products company.
Amul, the iconic Indian brand, has also turned to technology to help bring in process efficiencies to support their accelerated growth plans.
So to meet current and emerging demands, consumer product companies must act now. Those that do not act miss out on the chance to strengthen capabilities their rivals are rapidly acquiring.