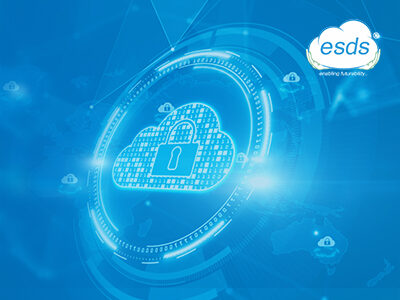 5 Cloud Security Challenges and How to Overcome Them
According to research by IBM, it takes 280 days to find and contain the average cyberattack, while the average attack costs $3.86 million.
Cloud computing has the potential to assist businesses of all sizes. Extending into cloud technology, according to Gartner's CIO Agenda Survey, is one of the top business goals and a critical component of fulfilling an organization's purpose. Cloud services enable businesses to extend their capabilities while reducing personnel expenses and capital expenditures associated with implementing new technology.
Plus, there's more.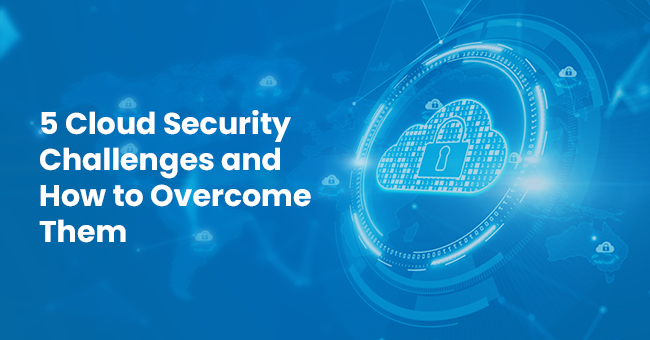 It also allows companies to be more agile by allowing them to quickly acquire infrastructure resources and services as needed. Even huge, successful businesses confront difficulties when dealing with cloud infrastructures, and are occasionally victims of cyberattacks.
Security is frequently a barrier for cloud services, and it remains one of many professionals' top worries throughout the world. Before you deploy a cloud solution, you must appropriately manage the risks and issues involved with cloud security.
Cloud security issues can put your data and company at danger of cyberattacks with long-term, severe consequences. Although most business owners feel that cloud computing is superior to their on-premise network, there are several cloud security issues to overcome.
Like what?
Let's go through the biggest cloud security challenges:
Challenge #1: Lack of Cloud Security Skills and Awareness
With the fast expansion of networks to embrace cloud technologies, the growing cybersecurity skills gap becomes more visible every day. There is a significant shortage of security specialists who are knowledgeable about cloud security, which poses a significant issue for businesses trying to embrace cloud services.
In reality:
According to a poll, the majority of businesses are concerned about the security of their cloud infrastructure. In fact, due to a lack of capabilities to remediate key security risks, around 16% of firms acknowledged to overlooking them.
What's more.
Finding a security expert with cloud security expertise might be tough. As a result, many cloud computing infrastructure systems are insecure and prone to cyberattacks. The scarcity of competent security specialists in cloud services might be a problem for businesses that want to use the technology.
How Can You overcome a Lack of Cloud Security Skills?
Outsourcing to a Managed Security Service Provider (MSSP) or a cloud security business that is experienced and equipped with the finest expertise and tools to lead your organization or manage the cloud is one option to address the issue of a lack of cloud security capabilities.
You can work with an MSSP from the beginning of a cloud service's installation until your internal security team is prepared and competent enough to manage the cloud's security on their own.
Challenge #2: Insecure Interfaces and APIs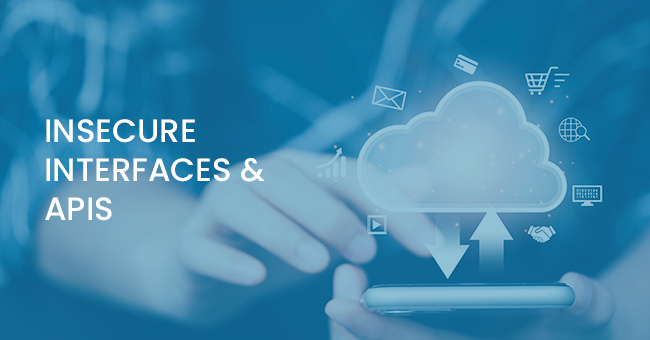 An application programming interface (API) is a critical component of cloud architecture since it is the interface via which users may access cloud services and infrastructure directly or indirectly.
APIs are used by developers to supply, orchestrate, monitor, and administer their systems.
The security of these APIs is inextricably linked to the availability and security of generic cloud services. People frequently utilize APIs without properly managing their tokens and keys. This should be handled with extreme caution.
These interfaces must be constructed securely to safeguard the cloud infrastructure from both intentional and inadvertent efforts to evade cloud security measures, from access control and authentication to activity monitoring and encryption.
How Can You Overcome Insecure Interfaces and APIs?
Securing your authentication tokens and keys that are used to use APIs is one of the most fundamental techniques to prevent insecure interfaces and APIs.
Additionally, ensure that your development teams use a security-by-design strategy throughout the process.
Companies may have a better awareness of the whole security situation and apply stronger security measures by including cloud security early in the process. This will verify that the cloud infrastructure is properly authorized, authenticated, and encrypted.
Moving to a service provider specialist with enhanced security models to protect your cloud infrastructure could well be the apt decision.
Challenge #3: Data Privacy Issues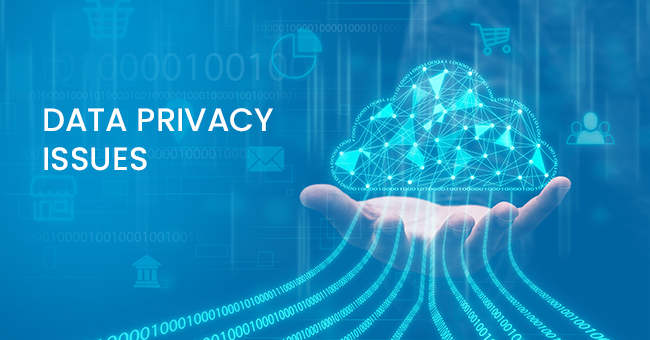 Data privacy is the most critical security problem of cloud architecture, as data can potentially be stored anywhere on the cloud. Because various data privacy regulations apply, you must know where your data is being held.
Consider the following scenario:
As part of their service offering to customers, businesses frequently engage third-party suppliers and firms. However, adequate processes must be in place to prevent these third parties from misusing customers' data.
How Can You Prevent Data Privacy Issues?
Concerns about data privacy and cloud security must be addressed immediately. There is a lot of control that can be imposed by monitoring user access control and restricting access to guarantee the increased data security of the stored data.
This ensures that only authorized users have access to cloud data that is required for company operations.
That's not all, though.
To mitigate the effects of cloud data breaches and other assaults, you should encrypt important data. You may greatly improve your cloud security by adding extra levels of data security, such as multi-factor authentication. A full-fledged ESDS SOC service ensures a dedicated team that has the right skills and tools to identify, detect, and defend against these cybersecurity breaches.
Challenge #4: Lack of Visibility/Control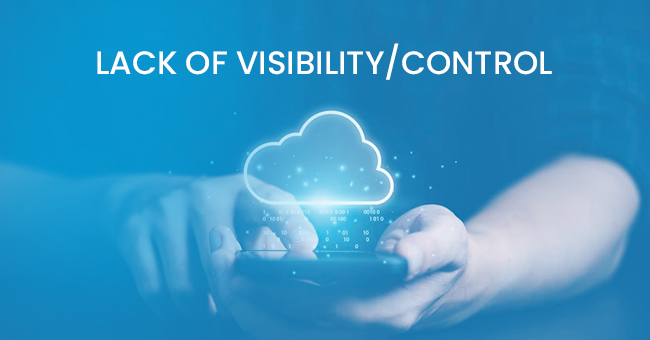 The ease with which new servers, services, and other features may be added to cloud deployments can cause them to spiral out of control. A lack of visibility in the cloud architecture may result in a loss of control over important parts of data security and IT management, whether you're working with public or hybrid cloud settings. One of the most significant cloud security concerns is a lack of visibility, which impacts an organization's ability to implement incident response plans, evaluate the efficiency of security policies, and appropriately analyze data, services, and users.
How Can You Overcome Lack of Visibility/Control Issues?
Maintain stringent compliance and security controls throughout the whole cloud infrastructure platform, including core network/hardware controls, data center controls, and operational security practices such as change control and data disposal.
These cloud security policies will assist prevent a wide range of teams from deploying a wide range of resources without the security team's knowledge.
Make sure you have a solid auditing system in place. Approved server images and deployment methods should be subject to strict constraints. In addition, keep an eye on cloud audit logs for any unauthorized activity.
Challenge #5: Cloud Service Hacking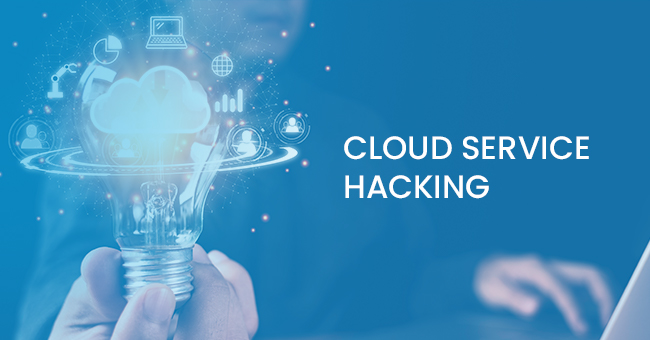 When a cloud account is hacked, the attacker may impersonate the account user and engage in harmful or unlawful activity, compromising the data and the trust that the firm has established.
Depending on what the attackers do with the stolen data, a cloud service hijacking at the business level might be fatal. The integrity and reputation of a company can be ruined, and critical data can be fabricated or leaked, resulting in major financial losses for a company and its customers.
How Can You Prevent Cloud Service Hacking Issues?
Implement robust authentication standards for accessing data on cloud services, particularly those that deal with the company's or its customers' sensitive information. Make sure that IP addresses for cloud apps are controlled so that users can only access business networks. ESDS gets you a complete umbrella of SOC services to shield business under one roof.
What else is there to say?
Multi-factor authentication, such as dynamic one-time passwords provided by biometrics, tokens, or other means, should be installed. Ascertain that sensitive data is encrypted both at rest and during cloud transfer. Maintain regular and secure backups to avoid data loss in the event of a data breach.
The Final Word
You can make more proactive, educated judgments regarding IT infrastructures if you grasp what's at risk and how to avoid cloud security concerns.
These security safeguards, on the other hand, cannot be implemented overnight. They necessitate a strategic strategy and professional knowledge that may aid in the reduction of potential errors, expenses, and risks throughout the implementation phase. Your search for all these factors under one roof ends at ESDS security services. A complete ESDS Security Portfolio encompasses an umbrella of security services, ranging from Security Services to Cloud Security Services and a Vulnerability Assessment Scanning tool to ensure the complete security of business' web applications and data against any form of online threats and vulnerabilities.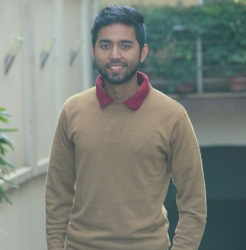 Latest posts by Alston Dsouza
(see all)