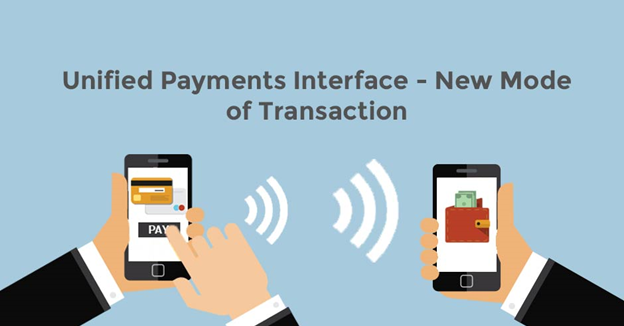 All you should know about Unified Payments Interface (UPI)

Unified Payments Interface
Unified Payments Interface (UPI) is a trending payments system in India now-a-days, UPI is the fastest payments gateway and has been developed by the National Payments Corporation of India (NPCI) regulated by Reserve Bank of India (RBI). UPI is completely built on the IMPS technology which enables a user to instantly transfer funds from their bank account to the end user's bank account through UPI Virtual Address (unique ID generated by the bank) or by using their Bank Account Number and IFS Code.
Unified Payments Interface (UPI) is a revolutionary payments system launched by NPCI on 11th April, 2016 by ex-RBI governor Shri Raghuram Rajan. UPI was publicly launched on 25th August, 2016 and ever since then it has seen significant scale up in transaction. Therefore, currently there are 39 apps live on Google Play Store and 50+ issuing banks supporting UPI.
Additionally, post demonetization under the initiative of government, NPCI launched Bharat Interface for Money (BHIM), which has seen over 16.5 million downloads. All together, they have been 36.5 million UPI-enabled App downloads and more than 3.5 lakh+ transactions per day.
UPI is a digital payments system which makes its operations live 24 X 7 X 365 days unlike NEFT whose operations are limited to 23 settlements in a day, starting from 8:00 AM to 7:30 PM in evening and is not operational on 2nd and 4th Saturdays of the month. Also, there are no settlements done on the Sundays and Public Holidays.
Benefits for end Customers:
Round-the-clock availability
Access to multiple bank accounts through single app
Transact with Virtual ID – No need of sharing credentials repeatedly
Single click authentication
Raise complaints from mobile app directly
Now, the question arises that how can YOU use this amazing payments system? It is simple if you have a smartphone, just download the online banking application from Google Play Store/Apple Store and follow the following steps:
Register your mobile number with the respective bank account along with your account number
Install any UPI application, a preferred platform is BHIM which supports both the mobile platforms
Select your preferred language
Allow app permissions
Make sure that your device is protected by Google PIN/Lock pattern or fingerprint lock
Select the correct mobile number which is registered with the bank
Select preferred bank in which you have your account.
Update last 6 digits and expiry details of your ATM Debit Card
Create your UPI PIN (6 digits). You will have to remember this code each time a transaction has been initiated and the PIN will be needed for transaction authentication
Create app PIN (4 digits) and you are all set
Nobody wants to wait in a long queue to deposit funds when there is this amazing and unique payments solution which is capable of sending funds throughout India in a fraction of seconds. Now, you might be thinking how it is a unique payments method when there are lots of payments processing system and web wallets available these days? Here's how:
UPI enables us to initiate immediate money transfers through mobile device 24x7x365
Allows transacting with multiple banks using a single mobile application
Allows two-factor authentication on a single click – aligned with the regulatory guidelines, which is an effective feature of seamless single click payment
Virtual address of the customer for Pull & Push transaction provides additional layer of security while transacting because there's no need to provide your credentials like IFS code, bank account number, etc. repeatedly
Allows easy bill sharing with friends
Is the best solution for COD (Cash on Delivery) goods as you don't have to visit an ATM and withdraw an extra amount since you can pay the exact amount through UPI
Allows merchant payment with single application or in-app payments.
Allows utility Bill Payments, over the counter payments and Barcode (scan and pay) based payments
Allows donations, collections, scalable disbursements
You can raise complaints directly from the mobile app
Is UPI beneficial for Merchants as well?
Yes, UPI payments benefit merchants too, as there is an opportunity to minimize operational expenses.
Competitive price offering makes it economical & cost effective

Near real-time settlement: Instant realization of funds provided for liquidity and working capital
Solution to ease last mile delivery hassle: Minimize the effort of cash handling and optimize the cost of cash management
Provides for payment essentials like complaint management, reconciliation and dispute management through your acquiring partners
The simplicity of solution and ease of enablement makes it a popular payment tool. No additional infrastructure or development is required. An easy inclusion to the existing payment offerings through your partner
Being Indians, we should promote this payments solution and contribute towards Digital India Programme and become a 'Faceless, Paperless and Cashless' economy.

Latest posts by Jithin Jayadevan
(see all)