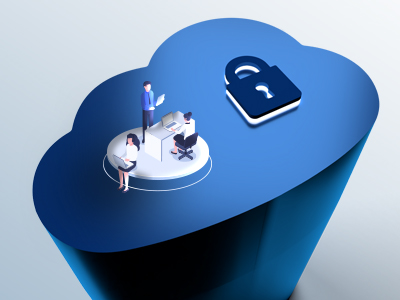 Exploring the Advantages of Cloud Security for Your Organization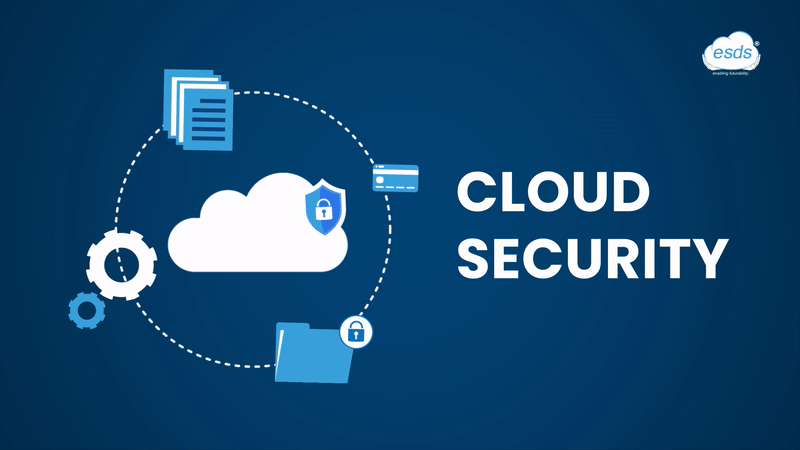 In the 1960s, cloud computing was born out of the concept of tying together people and data at anytime, anywhere. But it came along with several security threats, including insider threats, denial of service attacks, data loss, account takeover, and data breach. These risks paved the way for the idea of cloud security. Enterprises must have a thorough understanding of the advantages of cloud security in order to allay IT security worries. To remove IT security concerns, enterprises should have a proper understanding of the benefits of cloud security.
Data theft, leakage, and deletion are all prevented by a combination of policies, procedures, and technologies known as cloud security. Wide range of techniques, such as firewalls, penetration testing, obfuscation, tokenization, and virtual private networks, are used to accomplish this (VPN).
How the Cloud Secures Your Organization?
Organizations are starting to use cybersecurity more frequently. So, there will always be opportunities to advance in this field. Over the last few years, cloud computing has become increasingly popular.
It is becoming strenuous for individuals and organisations to store all of their important data and programs on internal computer servers as a result of the rapid rise in data use that has ushered society into the digital century. However, a lot of people began using different cloud computing services like Gmail, Google Drive, Hotmail, Yahoo, as well as Facebook, and Instagram without even realizing it.
Here's taking a look at the main reasons for how your organization can get benefitted from cloud security.
1. Clustered Security
The security landscape is constantly changing, and cloud computing is no less vulnerable. So, it is crucial to carefully select a cloud provider that has been tailored for your business. As cloud-based networks consist of numerous devices and endpoints, cloud security typically centralizes protection.
Effective management of these entities improves traffic analysis, a check for sensitive and harmful content in data stored in the cloud, the detection of compliance problems brought on by misconfiguration, and routine configuration monitoring and assessments. When all of the information is managed in one location, disaster recovery plans can also be carried out without difficulty.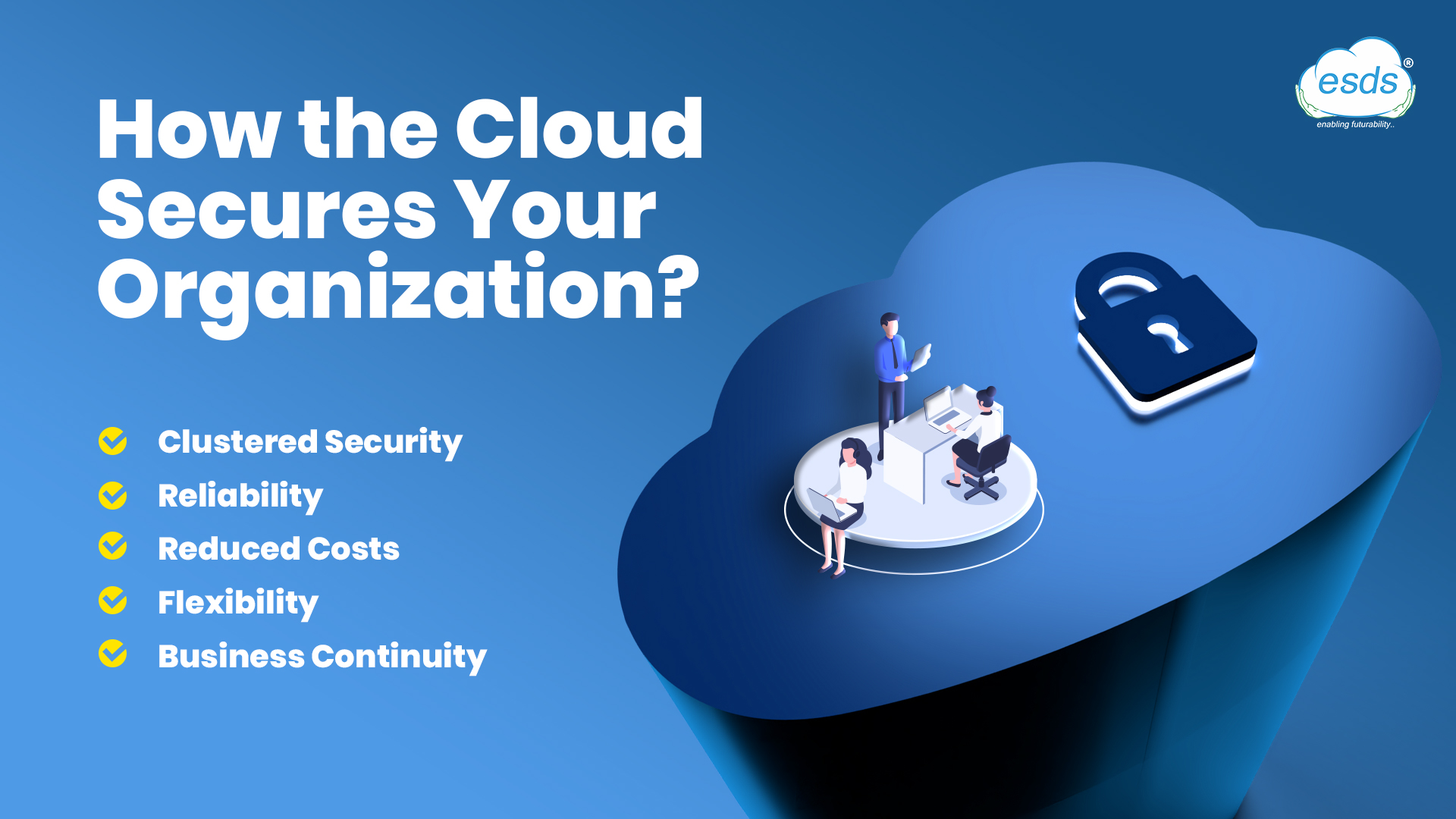 2. Reliability
With the right cloud security measures in place, users can safely access data and applications within the cloud no matter where they are or what device they use. Organizations can use agile methods to keep up with the competition, reduce technology costs, and grow exponentially thanks to cloud computing. However, it is indispensable that organizations have complete confidence in their security system and ensure that all data is secure from theft, loss, leakage, and deletion.
Since threats can affect any cloud model, IT departments are always cautious about moving systems to the cloud. Whether you operate a native cloud, hybrid, or on-premise environment, it is crucial to enable the proper security provision. Businesses can take advantage of the benefits of cloud computing while staying safe thanks to cloud security, which provides all the functionality of traditional IT security.
3. Reduced Costs
One of the remarkable advantages of cloud computing is the sizeable savings in the company's IT cost. No matter the size or type of the businesses, by switching in the cloud computing significant capital costs can be spared through a reduction in spending on hardware, infrastructure, and software.
A significant portion of costs can be cut down by avoiding investments on hardware, software or licensing and renewal fees by using the cloud service provider. Besides, hiring IT personnel to deal with security issues can be reduced. You only have to pay the service provider for the services you actually use because the cloud platform is based on a utility model.
4. Flexibility
Employees who work remotely or at home can easily access and edit data through any web-enabled service thanks to cloud computing, which enables multiple users to access, share, and document at the same time.
Also, it enables businesses to create open and virtual business processes, allowing their stakeholders, clients, business partners, and suppliers to connect and conduct business more effectively.
5. Business Continuity
In a comprehensive backup, recovery, and business continuity strategy, cloud backup solutions are crucial. Cloud computing lets you better control your downtime. The organisation can benefit from a pool of the latest IT resources and redundant computer servers by moving all of its information and data to the cloud without worrying about the significant investment.
Since all of the data is kept in the cloud, it is relatively much easier to back it up and restore the same than storing it on a physical device.
Final Thoughts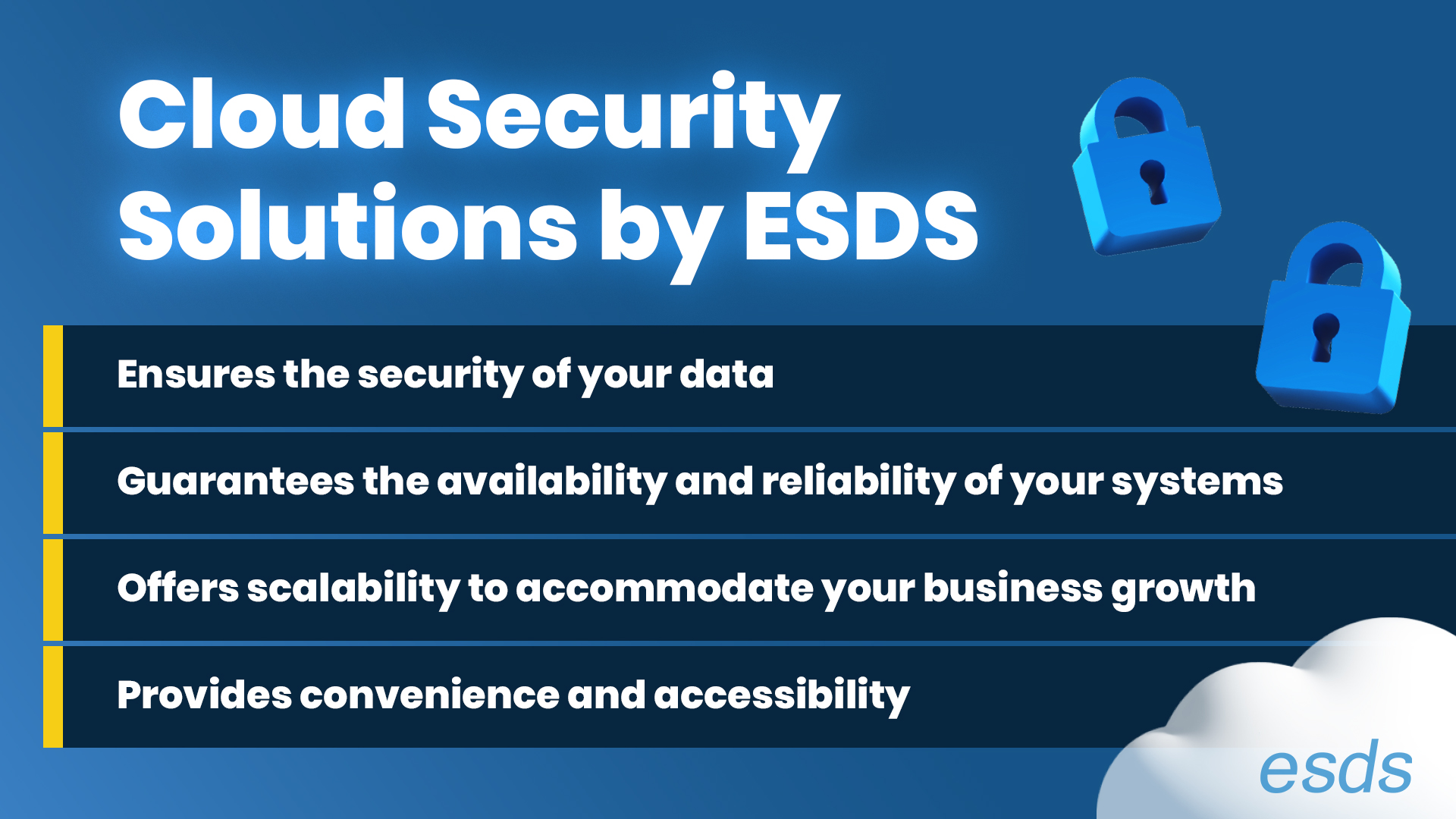 In conclusion, cloud security is a crucial component of defending an organization's infrastructure, applications, and data against online threats. Organizations should adopt a multi-layered strategy for cloud security to accomplish this goal, one that addresses various facets of cloud security like identity and access management, encryption, and network security. Organizations can ensure that their cloud environments are secure and in compliance with industry and governmental regulations by putting these best practices into practice.
Cloud solutions offer the most effective means of safeguarding your data and digital assets. With a wide range of cloud providers available, selecting the right one can be challenging. To make the right choice, follow these steps: conduct due diligence, assess your organization's needs, and select a provider that meets your requirements.
Using a cloud solution provides numerous benefits. Firstly, it ensures the security of your data. Secondly, it guarantees the availability and reliability of your systems, with ESDS offering a 99.995% Cloud infrastructure uptime guarantee. Thirdly, it offers scalability to accommodate your business growth. Fourthly, it provides convenience and accessibility, enabling data access from any device. Lastly, it allows organizations to focus on their core competency and enhance profitability.
Don't wait until it's too late. Strengthen your data center security today and stay ahead of the rapidly evolving world of data security.
Latest posts by Anushka Shrivastava
(see all)