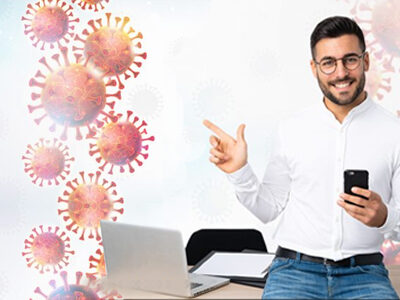 COVID 19 Guide – How to Grow Your Business during Lockdown
COVID-19 outbreak across the world has transformed the countries into a state of complete lockdown. The small and big cities across India are witnessing the tragic loss of life with coronavirus spreading like a wildfire increasing the panic situation each passing day. The Indian government has announced a complete lockdown till 3rd May to prevent the spread of this global time bomb. Truly, the shelter in place order is ensuring a slowdown of cases rising at an alarming speed across the country.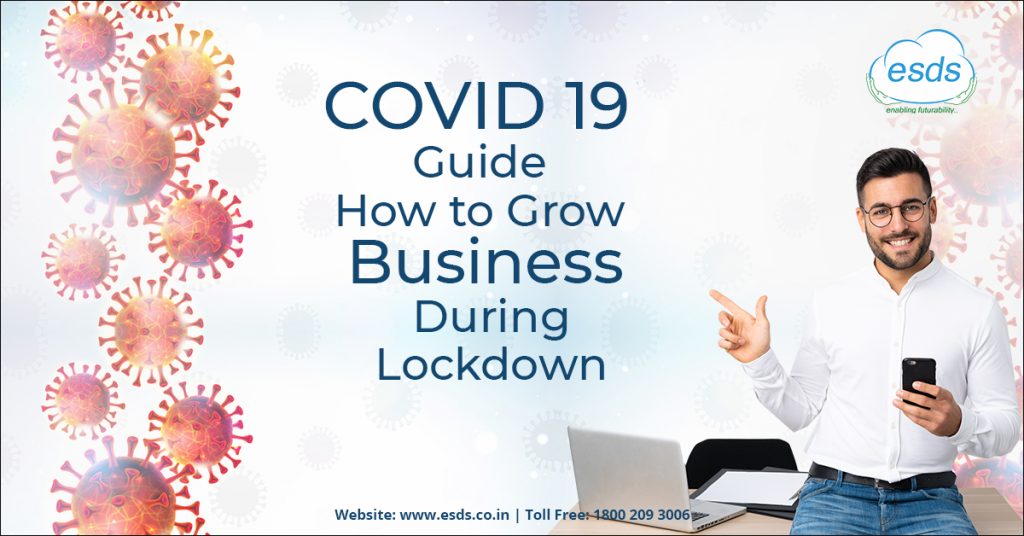 Adversely impacting the business world, the COVID-19 pandemic has threatened the growth of small and big businesses. The businesses have announced remote working facilities for their employees turning at-home workplace to be a reality. Working away from the office, people are attending virtual meetings, webinars, and conference calls to continue working smoothly and sharpen their skills.
A recession in the economy due to country-wide quarantines and social distancing leading the markets and businesses on a downward spiral. Let us dive in deep to know how we can grow our business as we continue working from home:
Business Continuity Planning:
Before you announce remote working facilities make sure, your data is uploaded to the cloud for employees to access it while working away from home. Design and propose your business continuity plan to your customers and help them enhance their business. Audit the work reports ensuring there are no task delays and there is a smooth collaboration between the employees.
Design work polices and data security guidelines while you announce remote working facilities to your employees.
Embrace Digital Technologies:
India is practicing social distancing and self-quarantine with the outbreak of COVID-19. The Indian cities are under complete lockdown and people are spending their time with digital technologies enhancing their skills. Interestingly, for us to recognize the true potential of digital technologies it has taken the outbreak of this life-threatening virus.
Embrace digital technologies to strengthen customer relationships by organizing virtual workshops, webinars, meetings, conferences, etc. Encourage your potential customers to drive their digital transformation journey by doing business with your company during this pandemic influenced social distancing.
Influence your customers to migrate their business to cloud solutions ensuring transparency of projects and security of confidential information.
Drive Smooth Communication going virtual:
With the potential threat of the virus, most of your employees might be working remotely. To ensure efficient communication employees are connecting for business purposes through chats and phone calls. But these are not enough for effective communication with home-life distractions.
Upgrade your business techniques with online platforms to maintain the transparency of work and the sharing of files and data. Video conferencing and virtual team meeting applications help the employees to have an uninterrupted business conversation.
The pandemic-induced social distancing has prevented people from having a face to face meetings. As we push ourselves to the confines of our homes, we rely on social networking platforms to spend most of our time. To enhance your business and connect to new as well as old customers it is crucial for you to invest your time and efforts on social media marketing.
Engage and entertain your loyal followers with some contest and interesting content. As your customers are spending more time on social media looking for some informative and engaging content, this is the best time to connect to them during the lockdown. Promoting some engaging videos and Gifs on social media will help you widen your business presence.
Market Your Solution With COVID-19 in Mind:
Though COVID-19 originated in China, it has turned out to be a threat for countries across the world with the tragic loss of life. Considering it to be a serious issue, businesses remain closed as a safety precaution to prevent the spread of the virus. While the world is practicing social distancing, connect to your customers through calls or emails. Drop a courtesy email extending regret over the current disruption and ensure them that you are there to support them in this scenario.
Question them if your product or service is an added advantage to them in the midst of the coronavirus crisis. Plan your marketing strategy keeping this disruptive scenario in mind while you introduce an altered service for the duration of the outbreak.
Ensure your customers know that you are still open to serve them in the midst of this crisis.
Employee Health and Wellness Program:
Conduct health and wellness online programs ensuring the safety of your employees. For mission-critical employees visiting the office on a regular basis make sure, they are provided with the healthcare facilities to prevent the spread of the virus. Conduct some virtual yoga lectures to help your employees relieve stress and strengthen their immune system.
Manage employee morale through care and communication motivating them to deliver better work quality while they continue working away from the office.
Wrap UP:
It is unpredictable how the situation will unfold. There is a possibility that things might turn normal with the world practicing self-quarantine or the virus might wreak havoc across all countries with the loss of life. Economies are facing recession with companies being closed and cities going under lockdown.
But, the business world doesn't stop here as the at-home workplace turns out to be the reality. Drive the growth of your business with the above-mentioned strategies.
There is a wide range of Indian companies like ESDS driving Digital Transformation of small and big businesses serving their customers ensuring business continuity in the midst of this disruptive situation.

Latest posts by Priyanka Chaudhari
(see all)