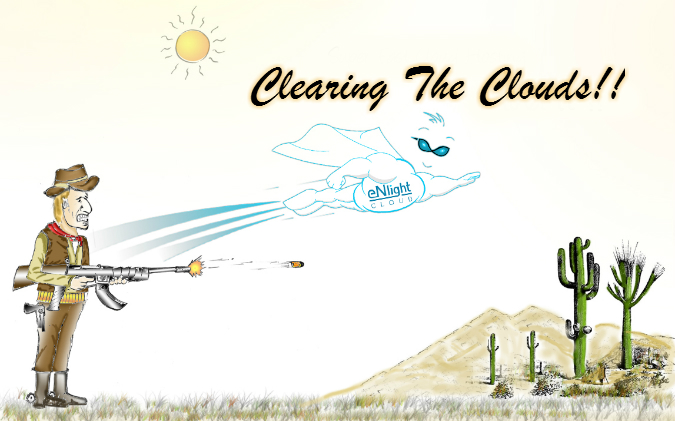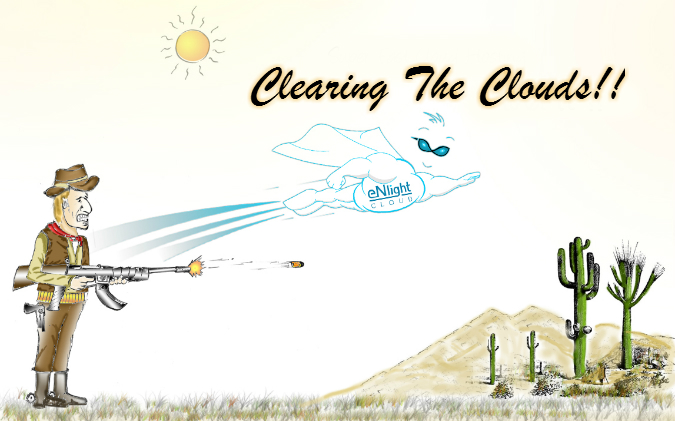 The cloud as a concept has become ubiquitous in all technological news blogs, newspapers, etc.. So much so that we tend to lump it services or functionality we use for years or even decades. Most people ask but do you really what is this cloud? or what do you have again? If the end is all easier …
Cloud Solutions
The cloud is basically flexible, they have the ability to increase and decrease in resources based on the needs you have for a project at all times. Traditional servers are limited to the hardware installed and of course, any extension of RAM, disk space or processor involves turning off the server and manually replacing parts. On the other hand, create an additional VPS to meet peak demand is a matter of seconds, while always ready to maintain a physical server these cases is costly.
How have ESDS focused on Cloud?
The first is developed its own eNlight Cloud Hosting Solution to ensure our independence when going to implement new features and improvements. In fact we are the only company in India using a solution developed in house and certainly in ESDS, we prefer to maintain control over the platform without relying on third parties.
Another point is the problem of storage. First Cloud (and many today), lacked stability and performance for virtualization was performed on conventional storage structures. Moreover, as it is not possible to virtualize on demand access to disk solutions like Amazon tarifican the number of requests to cabins with high capacity storage.
In that sense we have been clear that the utility of Cloud had to rely on the speed of response and processing power and network. Why we use the highest quality hardware servers, faster Gigabit connections … and drives: SAS in RAID in compact and efficient cabins, otherwise it would not be possible to offer a useful tool!
Network Storage
Whether you realize it is a classic consumer computing lifetime and not much different from a mail service for IMAP or file repository. The hosting companies offer this service since they exist, for example in ESDS we developed eNlight Platform. With the proliferation of the first laptops and mobile devices then, has been imposed demand to centralize photos, music, documents, etc..
Network Applications
Another classic converted, but this time very common in the 90 companies and universities: networked applications. The jobs are simple terminals, "stupid computers" that are connected to a centralized software, eg. a project manager or an office suite … has been and still is a good way to lower licensing costs.
For our part we think it's not worth giving up the power that gives you any conventional PC or laptop to run desktop software connected to a central server. In fact, offering more specific applications is gaining licenses cheapest room in the market … For this segment, we have chosen to focus on giving a good infrastructure to develop your own solutions based on your specific needs.
Resources: