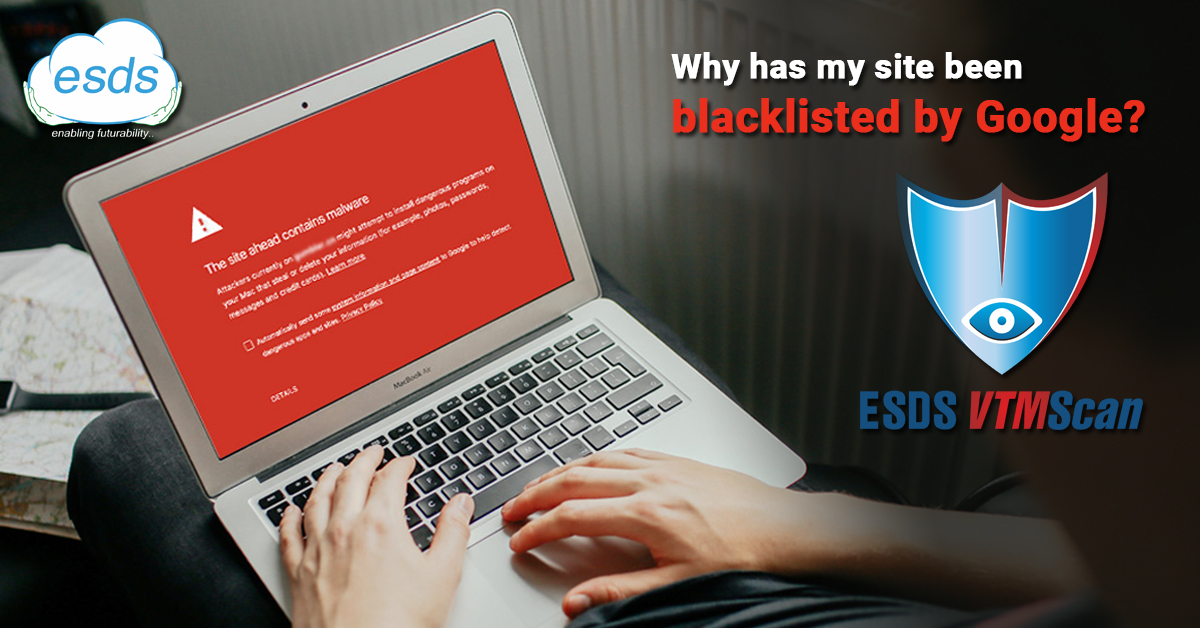 Why has my site been blacklisted by Google?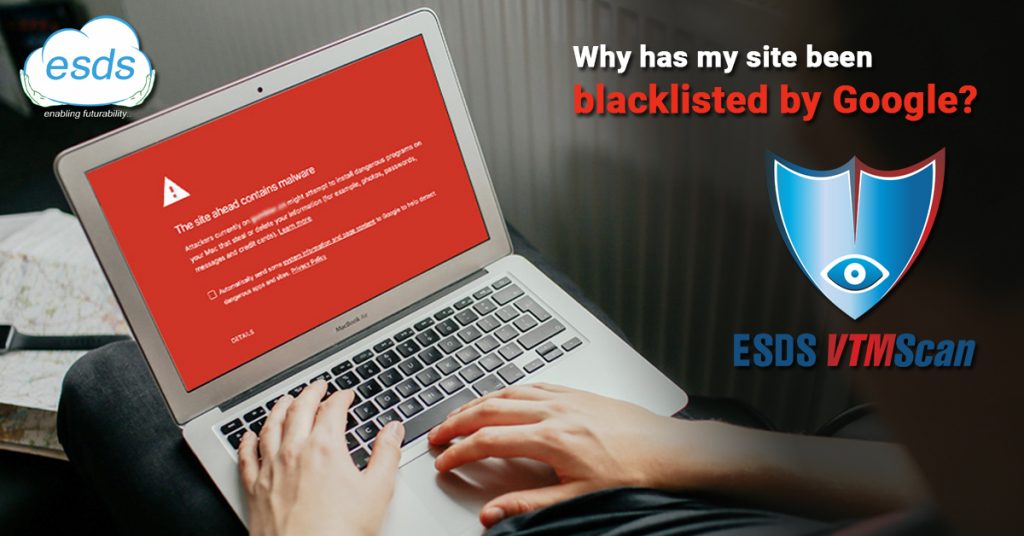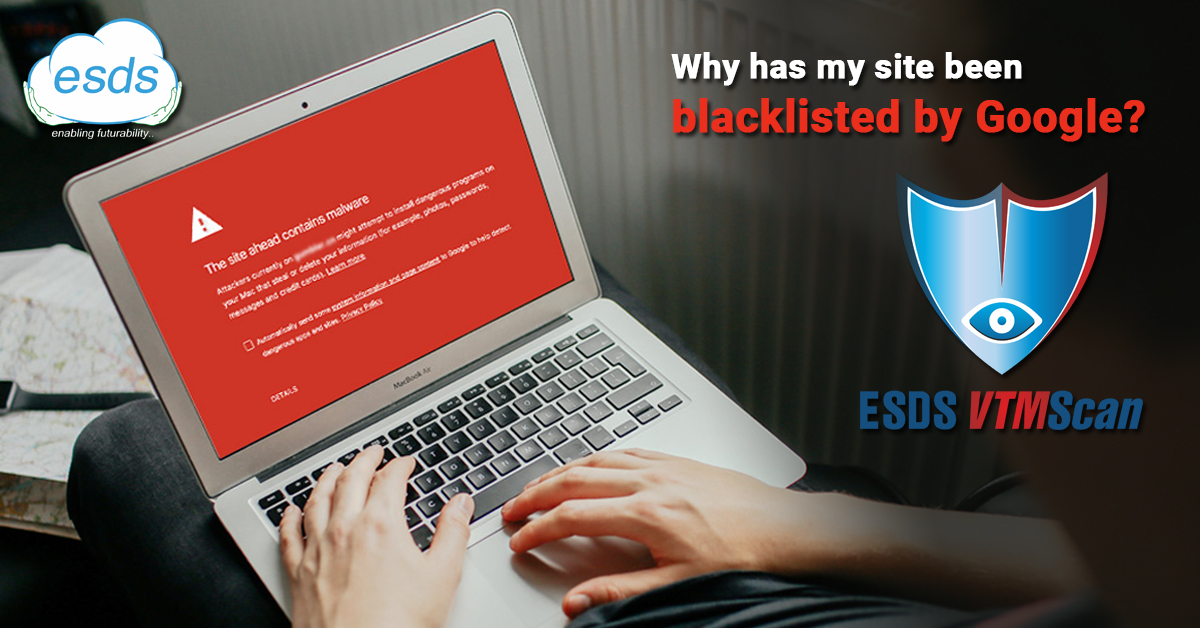 What does Blacklisting mean?
Blacklisting of the website takes place when a website has been removed from their index by the search engine. Generally, there are individuals who are responsible for maintaining websites, called Webmasters and they pay attention to all such banned websites. It is necessary to pay attention because a website loses about 95 percent of its traffic if blacklisted. It also has a huge impact on profit generation and sales of the enterprises. Are you worried about your website too? ESDS has a solution for you. You can check your domain's blacklisting status with ESDS' VTMScan. ESDS VTMScan will check for blacklisting status as well as for all the malware intrusions.
When do domains get blacklisted?
Websites get banned when certain irregularities are found on the website and they are generally assumed to be a Malware. A website can be hacked in various forms such as trojans, phishing attacks, email spamming and even scraping information. A lot of times even the domain owners are not attentive about their own sites being hacked. Search engines such as Google, Bing, etc generally do not show harmful results. This is done in order to retain customers at the same time it is made sure that user's computers are kept away from all the harm.
Who can Blacklist domains?
One of the global topmost search engine- Google makes sure website users have a safe online experience. If a website is hacked, there are chances that it will get blacklisted by Google. Google also helps users by informing them about the potentially harmful websites. They also blacklist such domains. Generally, Google doesn't take any chances with its reputation by not putting a ban on malicious websites. All the banned domains are knocked off by the search engines right from your spot of their rankings. In other words, all the hard work goes for a toss, and it is made sure who ever lands on the domain is asked to stay away because the site is unsafe.
A major reason why domains get banned is that Google protects all users from risky sites that appear at the top of their search results. As a matter of fact, almost all sites that get banned due to maliciousness are reviewed only once in 30 days. And for users convenience, Google keeps splashing warnings, in order to stop potential visitors from accessing the website.
What does a Malware Blacklist look like?
These days all the browsers have a different way of presenting their variation of a domain that has been banned. If you as a user see a page having some red splashes you have to understand that that page is specifically designed to protect you from proceeding. Following are some warning messages reserved for malware blacklists:
The Website Ahead Contains Malware
Danger: You might find Malware Ahead
The site ahead contains harmful programs and malware
Reported Attack Page
Malware site suspected
The website is stated as dangerous
Cleaning up your site
In order to get rid of all the pop-up warnings by Google, users need to identify and get all the badwares removed by requesting a review. The review generally is conducted for identifying malware. You can visit Google's help page to know more about how to access website damage, cleaning of your website, and how to progress for a malware review. ESDS' VTMScan helps users that are looking up for information and tool to protect their website from being blacklisted. Additionally, if you need further assistance in finding badware of your domain, you can seek help from Google's hacked website forum.