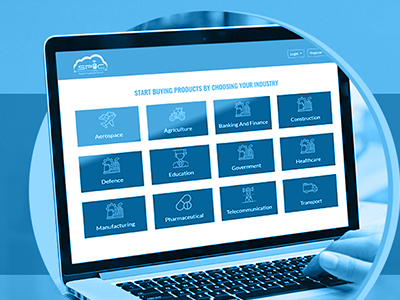 SPOCHUB – One-Stop Marketplace for All SaaS & PaaS Needs
In today's digital world, Cloud and digital marketplaces are emerging at significant rates. Consumers and businesses demand self-service and automated offerings. Talking about Cloud market places, they are seen as SaaS ecosystem enablers.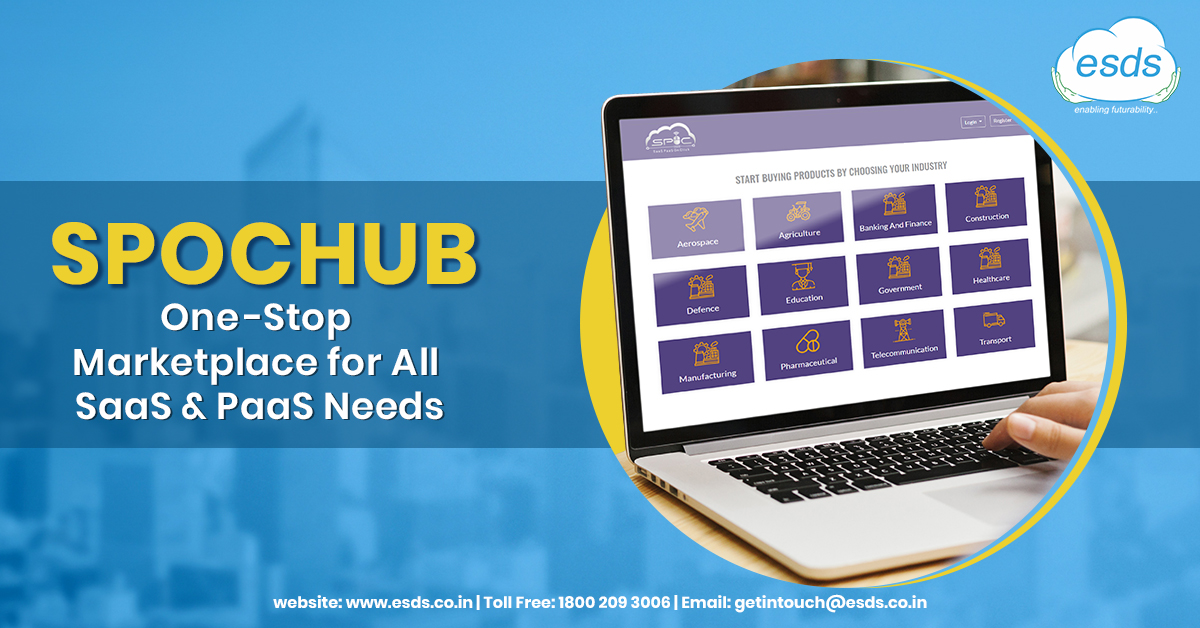 Enterprise customers will buy half of their services through Cloud marketplaces (Gartner)
40% of B2B transactions will take place through digital sales channels (Forrester)
11% of channel executives believe marketplaces will drive indirect revenues by 2023 (2112 Group Survey)
What is SPOCHUB?
SPOCHUB, simply put, means SaaS PaaS on Click. However, SPOCHUB is beyond that. SPOCHUB is a digital marketplace that has been designed for the Independent Software Vendors (ISVs), Value-Added Resellers (VARs) and System Integrators (SIs). These service providers to offer software products to their customers on the Cloud. Partners leverage the SPOCHUB marketplace for all their software products to be available and offer these products to customers present worldwide.
Through this marketplace model, the ISVs can focus on developing innovative solutions for their end-users, without worrying about the infrastructure and marketing of the product. The core focus remains to provide the best service expected out of an application.
SPOCHUB- On-Click Solution for SaaS, PaaS
With everything going digital and everyone looking for subscription-based services, SPOCHUB is the perfect digital marketplace for customers & businesses to select the desired products. All products listed on SPOCHUB can be accessed as a free trial option to try their required software.
In today's time, when everything is more on a subscription-based model, SPOCHUB offers all products to be used on a Pay-As-You-Go basis at minimal costs. Customers can even get complete assurance of products bought by them is a trusted one. SPOCHUB offers a comprehensive suite for all software products listed online through simpler navigation and making it easier for the customers to select and compare their desired products. Customers can choose from various implementation partners to get the right assistance for correct usage of products for their organizations.
Why SPOCHUB
SPOCHUB offers benefits to ISVs, VARs, and other service providers in many ways. With SPOCHUB, service providers can sell their products in the way customers are looking for. All these service providers help customers streamline the software procurement process with a flexible pricing model. With a large number of SaaS offerings available on the Cloud, service providers can expand their existing customer base. Faster sales and efficient provisioning from SPOCHUB also result in gaining higher profitability. SPOCHUB also offers various and flexible pricing models to the service providers, such as- free trials, on usage, licenses, features basis. All these pricing models are extremely ideal for different customer scenarios.
SPOCHUB helps service providers to approach their customers with a much straight forward approach for buying, deploying and start using their products. Also, SPOCHUB helps customers migrate to the latest version with ease and provide them with the newest product versions based on their feedback.
SPOCHUB USPs
SPOCHUB offers the best-required infrastructure for various SaaS and PaaS offerings backed by the highest level of security for promoting their services to a large population and allowing them to select the best fit product for digitally transforming their organization's requirement.
SPOCHUB works on a plug and play model that sets the customer to select the best product and avail the desired services without spending a huge CAPEX and at a very minimal OPEX cost. SPOCHUB model is a complete service basis model.
How SPOCHUB Benefits Service Providers
SPOCHUB is a central digital market space that allows service providers and customers with a wide array of benefits. Through SPOCHUB, ISVs can save a lot of money by lower investments done on CAPEX backed by minimal investment on OPEX. Since SPOCHUB is a digital marketplace, the ISVs can reach out to their customer base for selling their SaaS and PaaS products and services. ISVs can select the desired infrastructure they need on-click by bearing minimal costs.
Concluding Remarks
Today, Cloud marketplaces are emerging as SaaS ecosystem enablers offering customers software products at a single digital marketplace. By leveraging SPOCHUB, customers get a variety of SaaS and PaaS offerings from various service providers like ISVs, VARs. All the services listed on SPOCHUB can be used instantly on a subscription-basis. For service providers, SPOCHUB allows them to save a lot of money with low investments done on OPEX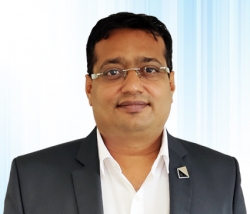 Latest posts by Kishore Shah
(see all)