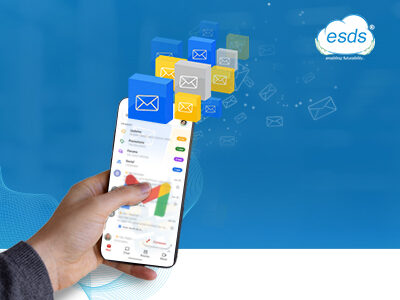 Email Migration- Essential Questions to Ask Before Migrating Email
If you plan to migrate emails to an email client from your on-premises system, you are on a right track to secure email management. You can solve many difficulties, such as improving security and integrating your software stack in your organization by switching to a new email client. However, the bigger and more sophisticated your company is, the more moving components you will need to consider.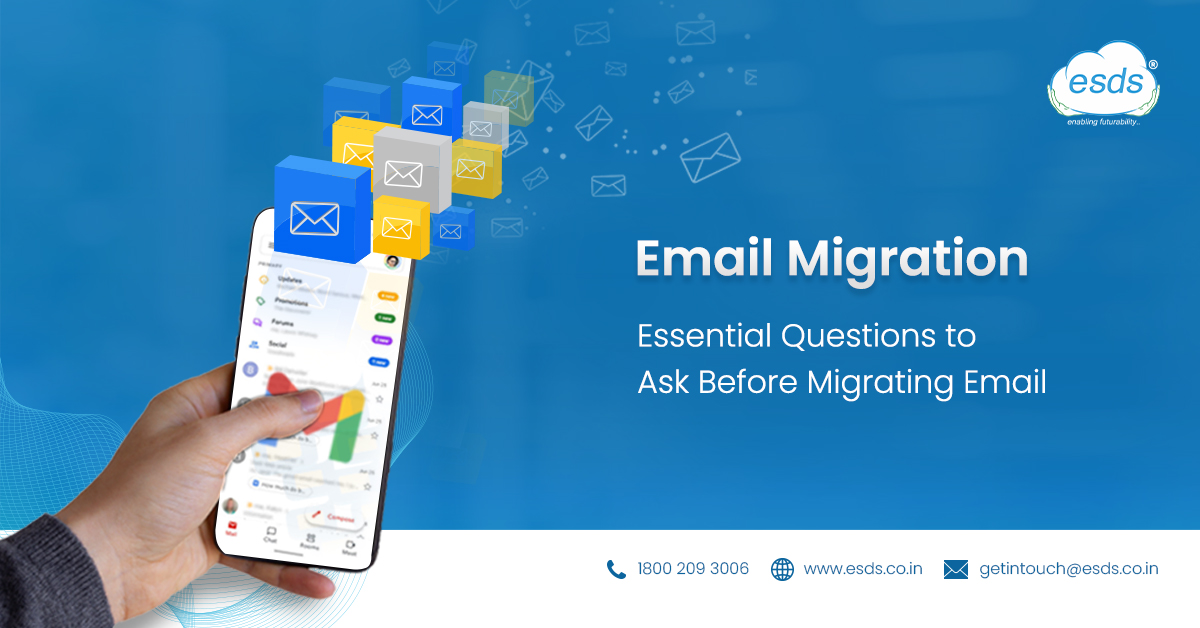 Many executives have concerns about email migration, such as whether their data will be secure, how long it will take, and whether they have to go offline.
Before migrating to the cloud, there are a few things one needs to consider.
Let us dive into details!
What is Email Migration?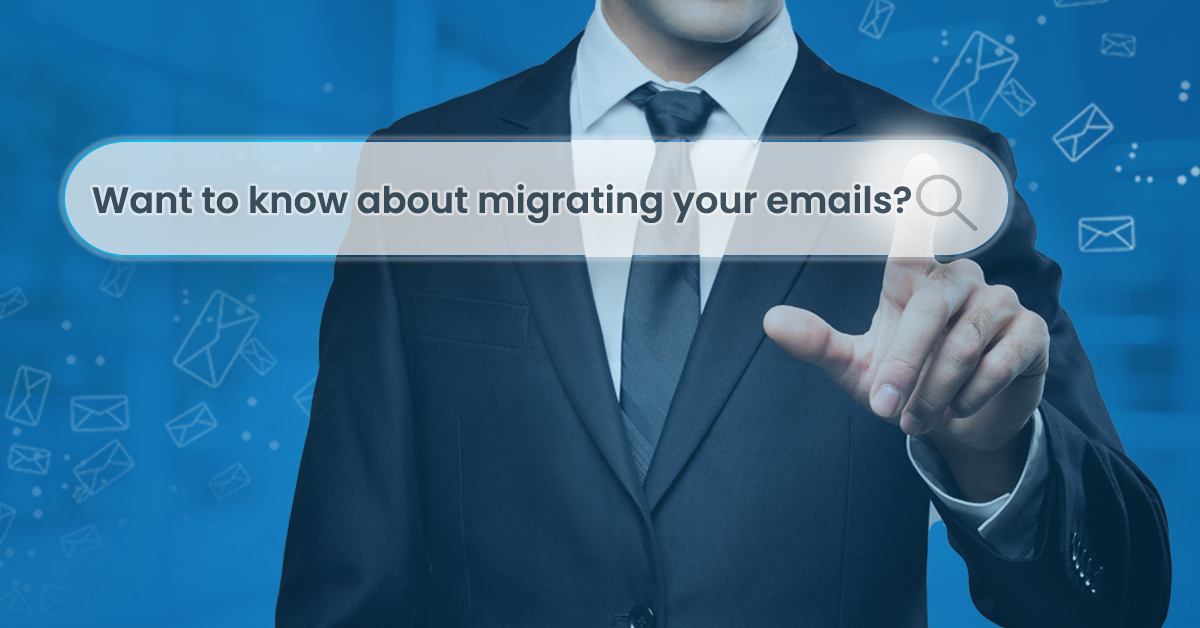 Moving your emails, contacts, and data from one email provider to another is called email migration.
Email migration helps improve the overall email environment in which the existing system works.
An example of email migration is migrating emails from Office 365 to Exchange.
The migration of data and emails is relatively simple if you have only a few accounts in your organization. However, it is complicated if there are terabytes of data, hundreds of email accounts, and multiple software. But, every problem comes with a solution.
Questions to Ask Before Migrating Emails
1. Is your new provider capable of handling migrations?
Your new email client may take care of the migration for you. If you're switching to a top-tier plan with your new provider, it is essential to consider if the new client takes care of the entire migration process.
2. Which email migration plan will you need?
Providers frequently offer varying plans with different features. Some offer limitless storage, while others provide customized onboarding for your entire company. It's worth comparing the benefits and drawbacks of several email client plans to choose the one that best meets your needs.
3. The amount of data you need to move
Before you transfer your complete system to a new client, consider if you can archive part of it somewhere else. Consider relocating emails older than five years to a backed-up archive drive if you don't need them.
4. Total time required for email migration
The time required to migrate data depends on the size of the data you are planning to migrate. The prior setup process may consume time, but the migration process should be quick.
5. What will happen to email during the migration process
In the transition period, you may still receive emails. Find out if you're getting Out of Office messages from your current and new providers.
Steps to Migrate Email From One Service Provider to Other
1. Migration preparations
2. User map and plan design
3. Migration process execution
Email migration requires preparation for the successful execution of the migration process.
Step 1: The Migration Preparation Plan
The migration preparation plan involves
DNS (Domain name system) record
The DNS is similar to a phone book on the internet. The DNS directs emails to the correct server when they are sent. Emails will land up on your previous server if you do not adjust your DNS when transferring your email.
Account purchase and usage
It is essential to know the number of users' accounts to purchase. Also, know whether your company employs single sign-on and what permissions the email accounts have. This will affect the licenses you will need to buy and what you will need to set up on the other side.
Migration
You can migrate emails, calendars, tasks, and contacts. Some providers may not transfer contacts and calendar information, such as IMAP.
Device Configuration
This involves reconfiguring devices with the new mailbox.
The spam filter is essential
You should choose one that will block spam and malware in the future.
Step 2: Creating a 'User Map and Plan' Design
Creating a user map and plan can be a time-consuming job. See that the migration happens fast and has the lowest downtime.
Make a spreadsheet with all of your company's email accounts. The spreadsheet should display details about which users have access to which accounts, as well as the permissions they have.
It's now time to map these to your new platform and decide what to do with each account. To put it another way, you will determine which email accounts require a license and what they may accomplish on the new platform. This is an excellent opportunity to consolidate unused or superfluous shared accounts and reduce the number of licenses you will need from your new email provider.
Your plan should include
The cutover time and date have been set.
Who is in charge of the migration, and who is driving it?
What should be done at each stage?
Step 3: Migration Process Execution
1. Verify your domain
This step will differ slightly depending on your domain registrar and current email provider.
2. Create new user accounts
Before migrating emails, users must have an email address.
3. Create the migration file
Your user map and the newly created accounts can be used to create a spreadsheet that links the previous email address with the new one.
4. Create migration endpoints
During the migration process, you will migrate your email data to migration endpoints.
5. Run a test migration batch and start migrating your mailboxes
Checking a batch of the mailbox is a good idea before migrating entire email records. As part of your migration test, you should migrate a small number of low-importance email addresses to see how long it takes.
6. It is time for the cutover
When your prior email server stops receiving emails and your new server takes over, this is known as a cutover. Depending on your client, email downtime could take anywhere from 30 minutes to several weeks to complete, so make sure you do it after business hours (you will eventually receive all emails sent during this time).
To receive emails, you'll need to adjust your DNS settings. This step should be guided by your professional. Emails should be synchronized at this time, and you should be able to access them using the new system.
Tips to Run a Successful Email Migration Process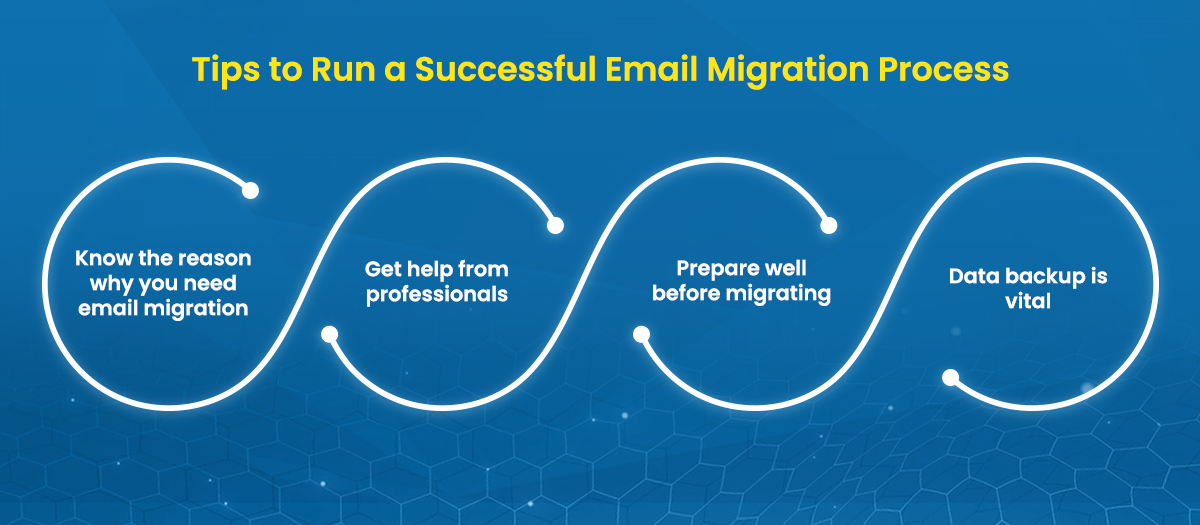 1. Know the reason why you need email migration
You need to decide the reason for migrating to another email service provider. If you know the cause, you can find an apt provider to help you.
2. Get help from professionals
You can successfully migrate your email by using email migration tools and service providers. The investment may be well worth it.
3. Prepare well before migrating
Successful migration depends on preparation and thorough planning. Prepare thoroughly and do not rush the process. Ensure your bases are covered.
4. Data backup is vital
Mishaps are unexpected. Every organization is different, and so is the migration process. It is always better to backup data before you start the migrating process.
Email Migration through ESDS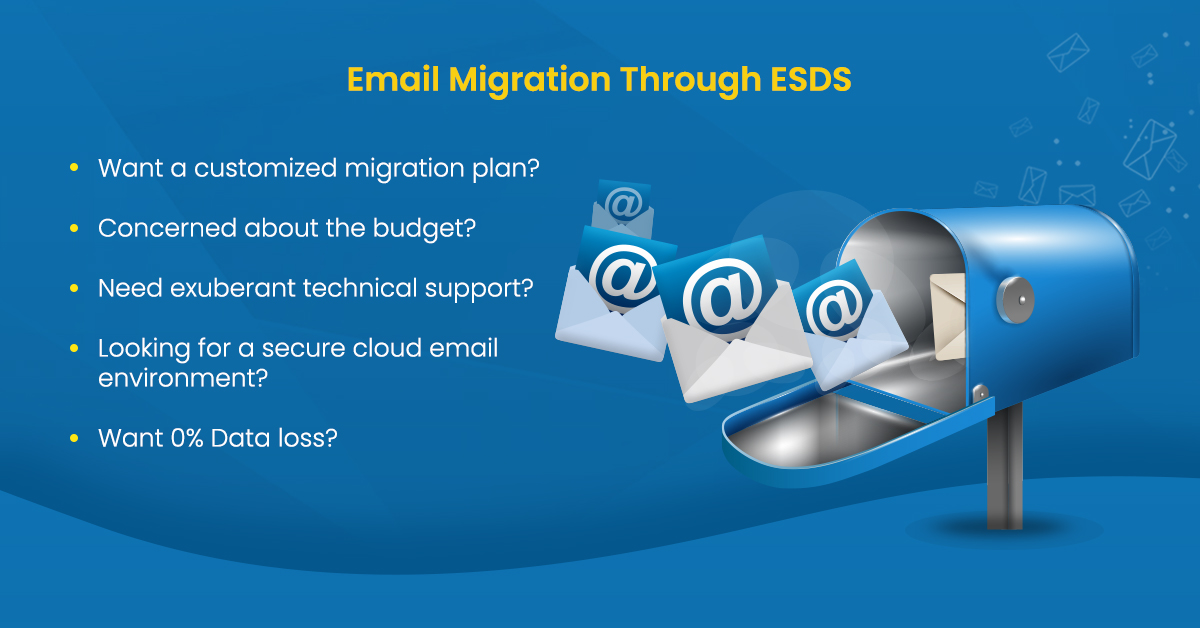 ESDS creates customized migration plans that best meet an organization's technical and budgetary needs, and the zealous technical support ensures that there are no hiccups in business communications after deciding to use ESDS.
Maintaining traditional email servers, incurring software licenses, and managing their email application are inconvenient processes for IT managers. It is advantageous to collaborate with someone skilled in handling such technical tasks, and ESDS assists organizations in operating at breakneck speed by providing a secure Cloud email environment and managing everything. Because ESDS knows that, a reliable communication service is a must-have for businesses, ESDS' patented, secure, and compliant eNlight Cloud is completely scalable and offers constant availability of email service.
To Summarize
Email migrations can be a difficult task, but it is not impossible. You can get support from ESDS' to assist you in preparing for the migration process as smoothly as possible.
Latest posts by Prajakta Marathe
(see all)