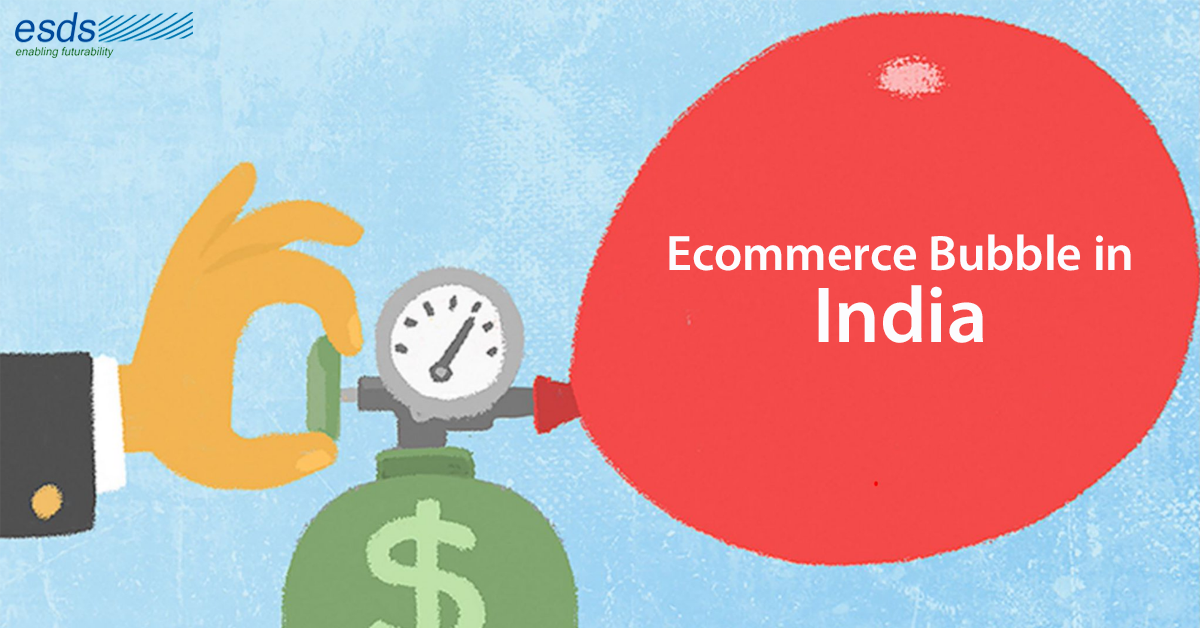 Is eCommerce industry in India a 'bubble' to burst?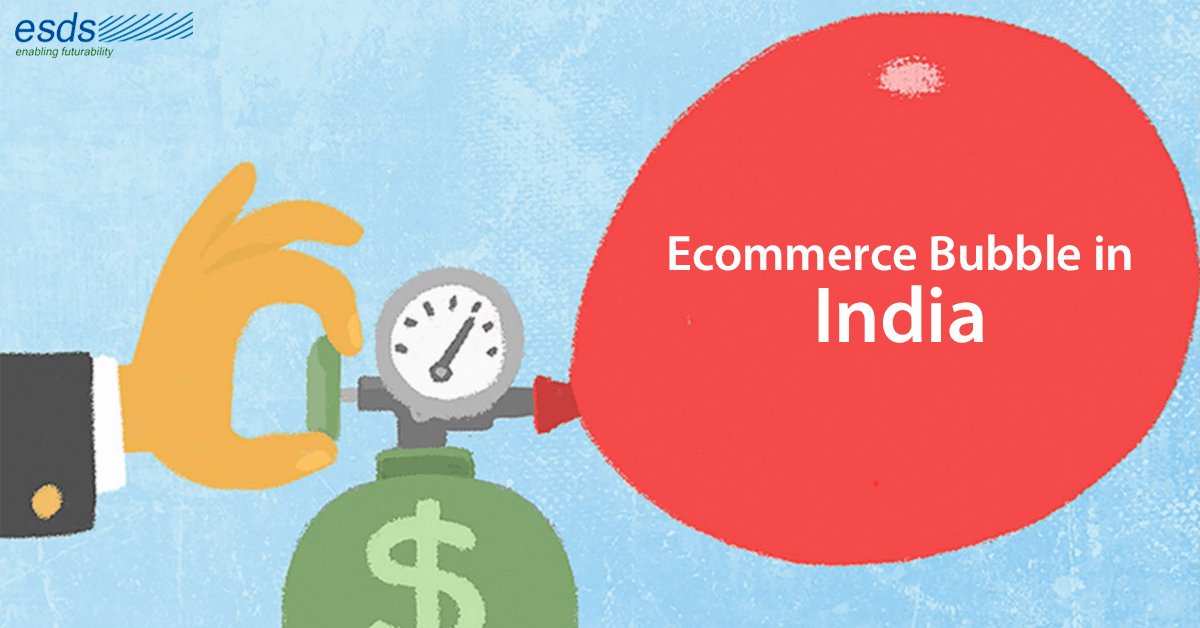 ECommerce industry has climbed the steep slope of high hill and waiting at the tip. Can it sustain itself or the eCommerce bubble will burst?
The honeymoon period for eCommerce industry, which boomed and flourished in India, seems to be over as the giants are more focused on revenue generation, customer retention and competitive analysis. This year the e-commerce companies in India are re-evaluating business strategies where the focus is on revenue generation models. 2016 is seeing a substantial change in E-commerce in India.
The Indian eCommerce is still losing huge sums of money even if they grow in terms of valuations, customer acquisition or fundings from investors.
According to Inc42, there has been a 23% drop in funding to startups in the first of 2016 as compared to the same period last year. This funding crunch has brought the small players to their knees.
The Rise of Bubble : Ecommerce in India
The increase of Internet penetration in India and technology made a smooth path for flourishing of eCommerce.  The eCommerce giants like Amazon and Ebay were successful in changing the buying habits of customers in India. Flipkart and Snapdeal were the startups which further inclined the Indian consumer minds to the online market.
Everything is available online and safely delivered at your shipping address at just a click of button. The dawn of mobile computing gave more convenience, saved time and effort. The heavy discounts, return policy etc. is enough to attract the buying personas for online buying.
Everything is available online from groceries to electronics, from life-saving drugs to insurance, from fashion to home decor. Advancements in technology enabled real estate and heavy goods like furniture to be sold online. Booking tickets for travel or entertainment is another widely used application of eCommerce in India.
The online market players have made strong roots in the Indian customer minds such that people search the product online even if they choose to buy it offline. It gives them a check on the price of commodity. Reading the reviews,opinions, specifications becomes helpful for estimating the performance before purchasing the good offline.
Earlier this year, a report released by Google and AT Kearney titled Digital Retail 2020 consumer, stated that with a base of around 175 million, Indian e-commerce could reach $60 billion in GMV(gross merchandise value) by 2020.

The Fall of Bubble : Happenings in ECommerce Industry in India
Annualised GMV for e-commerce companies in India fell 5-10 per cent in the second quarter of 2016 to $13 billion, impacted by fewer discounts by players such as Flipkart and Snapdeal, research firm RedSeer Consulting said.
It all started from Q4 last year where the nudge was felt to the online food ordering sites. Foodpanda's India unit dismissed about 300 people. Zomato had to let go nearly 300 employees and also shut food delivery operations in some cities.
Flipkart had to show the door to 700 employees claiming the non-performing ones were laid off. Post to that Flipkart's Myntra acquired the rival Jabong – an effective step to diminish competition.
Snapdeal announced a PIP(Performance Improvement Plan) and placed around 150-200 employees on 'bench' in their Bangalore unit.
Ola, a car rental startup in India, has shutdown its TaxiForSure business and laid off 700 employees. Further to this, Ola will soon start leasing self-owned cars to drivers instead of hiring drivers who own cars to its fleet.
The latest was the AskMe shutdown  in third week of August which rendered 4000 staff jobless.
Steps to prevent ECommerce bubble burst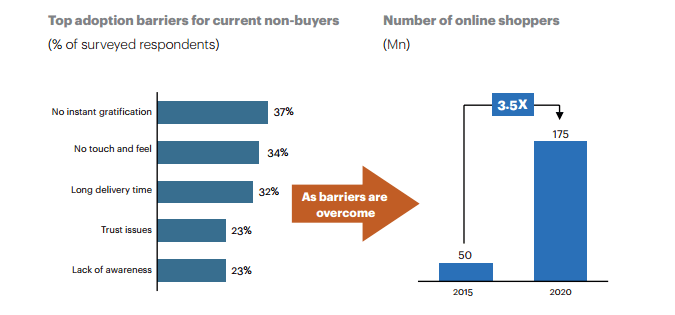 Ref:Digital Retail in 2020 – Report by Google and AT Kearney
"Ultimately, businesses run on cash flows and profits and not on ideas that can be valued at astronomical figures" says Raghav Bahl, former MD of Network 18 The Indian online market should work on ineffectiveness and stop bleeding on cash. They should learn to do justice to every single rupee of investors by focusing on profits.  To maintain their stand in cut-throat competition from international as well as domestic players, the focus on loyal customer retention can be a strategy.  Amazon Prime, Flipkart Assured and Snapdeal Gold are the brilliant programs to achieve the objective. Consulting the best in class eCommerce hosting providers should be considered to keep aligned with modern day environment. Still more barriers to overcome to reach a whopping growth in 2020(refer above figure).
As the sales continue to grow, the question is, 'Who gets the biggest slice of cake?'
The  phrase of "Survival of the Fittest" coined from Darwinism stands true here too. The eCommerce  bubble will burst, but only for the weak players.
---
Speak to our Cloud experts to know our auto-scalable cloud solutions for your eCommerce brand.
Toll Free: 1800 209 3006

Latest posts by Naresh Puro
(see all)