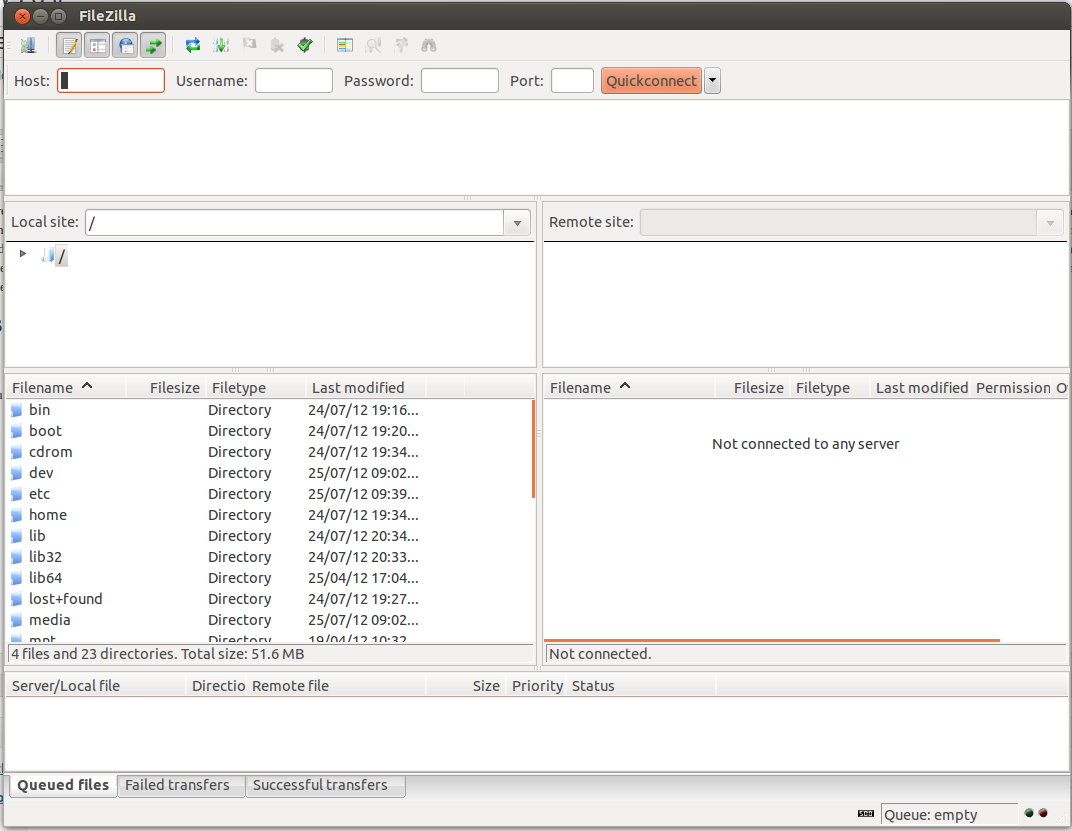 Are you a web developer? Free alternatives to proprietary and commercial software for developers!
The best thing in life are definitely free when it comes to developer software. There's plenty of free software that does the job as well as the commercial and proprietary offerings. The difference is the price – free software is free; and many of which are released under fair licensing terms that give you many rights as to how you can use the software. For example, the GNU General Public License (GPL) is one of the most less-restrictive licenses available for end users using software; because it permits users of software released under this license to use software for commercial and non-commercial purposes, to use it free of charge, to copy it, to distribute it to others, to use extracts of the software in their own software applications and much more. The question really is – if there is a free software application out there that can do the job as well as commercial software can do – why do you want to pay for the commercial and proprietary software application without first trying out the free software alternatives first? It saves money.
FTP clients.
FileZilla.
FileZilla is an open-source and cross-platform FTP client for Windows, Mac and Linux distributions (including Ubuntu). It's a great FTP client that does the job very well. And as it is open source, it is completely free to download and use. FileZilla is released under the terms of the GNU General Public License.
A few things to point out about FileZilla is that there is no way in which to set FileZilla to automatically upload saved files. You have to switch to FileZilla to confirm you want changes to be saved on the remote server. It's slightly annoying and slows you down a little, but it may come useful one day.
Nonetheless, FileZilla is a great FTP client to consider using. I don't even think there's any point to buying a commercial and proprietary FTP client when FileZilla has all the features you'd need in an FTP client and it being completely free.
WinSCP.
WinSCP is a free and open source FTP client for Windows (not available for OS X or Linux unfortunately). It supports FTP, SFTP and FTPS connections to remote servers. Looks like a good FTP editor for Windows, although we haven't tried it ourselves yet.
IRC clients.
OK, this isn't entirely related to web development but I'm sure many of you use IRC clients. Of course, you may well be using a free IRC client right now – and there's plenty of free IRC clients to choose from; some of which released under an open-source license like the GPL. But for many people, the license doesn't necessarily matter if the software is still free to use.
KVIRC.
KVIRC is a free and open-source IRC client released under the GPL.
Programming Editors.
jEdit.
jEdit is released under the terms of the GNU General Public License, and is written entirely in Java which means it is entirely cross-platform; it's available on Windows, Mac, Linux and other less common platforms. It's got a pretty nice feature set and auto-saves files as a separate temporary file in the same location as the file in question (and automatically deletes this temporary file after you've finished with the file). It's completely free and I'd definitely recommend you give it a try. It supports syntax highlighting for the most common programming languages and less common ones too, – full list below:
| | | | | | | |
| --- | --- | --- | --- | --- | --- | --- |
| ActionScript | Ada 95 | ANTLR | Apache HTTPD | APDL | AppleScript | ASP |
| Aspect-J | Assembly | AWK | B formal method | Batch | BBj | BCEL |
| BibTeX | C | C++ | C# | CHILL | CIL | COBOL |
| ColdFusion | CSS | CVS Commit | D | DOxygen | DSSSL | Eiffel |
| EmbPerl | Erlang | Factor | Fortran | Foxpro | FreeMarker | Fortran |
| Gettext | Groovy | Haskell | HTML | Icon | IDL | Inform |
| INI | Inno Setup | Informix 4GL | Interlis | Io | Java | JavaScript |
| JCL | JHTML | JMK | JSP | Latex | Lilypond | Lisp |
| LOTOS | Lua | Makefile | Maple | ML | Modula-3 | MoinMoin |
| MQSC | NetRexx | NQC | NSIS2 | Objective C | ObjectRexx | Occam |
| Omnimark | Parrot | Pascal | Patch | Perl | PHP | Pike |
| PL-SQL | PL/I | Pop11 | PostScript | Povray | PowerDynamo | Progress 4GL |
| Prolog | Properties | PSP | PV-WAVE | Pyrex | Python | REBOL |
| Redcode | Relax-NG | RelationalView | Rest | Rib | RPM spec | RTF |
| Ruby | Ruby-HTML | RView | S+ | S# | SAS | Scheme |
| SDL/PL | SGML | Shell Script | SHTML | Smalltalk | SMI MIB | SQR |
| Squidconf | SVN Commit | Swig | TCL | TeX | Texinfo | TPL |
| Transact-SQL | UnrealScript | VBScript | Velocity | Verilog | VHDL | XML |
(From jEdit's website)
SciTE.
The SciTE text editor is likely one of the most popular programming text editors on Linux distributions. It's also available on Windows and Mac OS X as well. However, it is only available in the Mac App Store for Mac OS X users for a very expensive price point $41.99 USD (approximately 2,358 INR)
MySQL Database Management Clients.
HeidiSQL.
HeidiSQL supports MySQL and MSSQL databases and is an open-source and free Windows application; however it works on Linux distributions such as Ubuntu and others using the Wine Windows application emulator, if you wish to use it on your Linux-based computer.
Toad for MySQL.
Toad is another MySQL database management client; it is free (specifically freeware) but it is not open-source, is a proprietary software application and is released under a more restrictive licensing agreement. Even so, it is free and many people do indeed use Toad for MySQL. As the name implies, it only supports MySQL databases. So if you need to use MSSQL databases, use HeidiSQL or Microsoft's own proprietary and closed-source Microsoft SQL Server Management Studio.
Graphics Editors.
You may not think GIMP is any good, but it is by far the most versatile and feature-rich graphics editor alternative to Photoshop. As well as being free and open source, it is released under the GPL and is available for all the major platforms – Linux, Windows and Mac OS X. It hasn't got the same layout and usability as Photoshop in regards to how you use it, but it has all of the features you'd expect to use in Photoshop.
If you're looking for a graphics editor that gets the job does – including the basics – get GIMP. Does the job very well.
Managing your passwords.
Do you use the same password for multiple services, servers, hosting accounts or websites? Not a very good idea – especially when it is incredibly easy to generate and store random passwords using the KeePass Password Manager, which is both free, open source and cross-platform. It's available on Windows, Linux, Mac OS X and many mobile platforms including BlackBerry, iPhone, iPad and Android.
We'd highly recommend you make use of KeePass to ensure all of your passwords are secure.