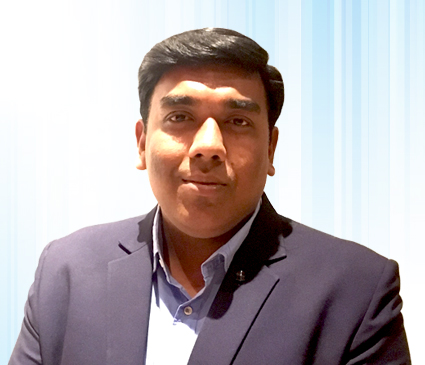 The two most powerful things in existence: a kind word and a thoughtful gesture
Tufadjal Shaikh
Regional Director – East & Bangladesh
Tufadjal Shaikh is Service Delivery & Business Development Leader - East at ESDS. He joined ESDS in the year 2012. Tufadjal is responsible for monitoring, controlling and supporting service delivery, overseeing delivery of services to clients, ensuring systems and procedures are intact and accurately followed.
Tufadjal ensures that the delivery processes are carried out efficiently without any interruptions in customers' IT environment. He holds a strong understanding of the projects, communicating clearly to clients and exceeds expectations of individuals in touch with him. He naturally tends to create a comfortable atmosphere for customers. He goes an extra mile to support customers ensuring a wonderful experience right from the time the customer is on boarded.
It's been more than 4 years Tufadjal is proudly associated with ESDS. He believes that ESDS is indeed a great place to work where he is continuously evolving, exploring new roles and excelling at them. He believes that in order to be an expert at anything, it is important to channelize things in a perfect manner.
Prior to ESDS, Tufadjal was working with Tata Communications.