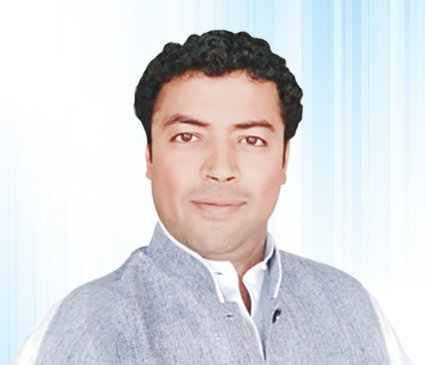 Never forget your past; it's your best teacher
Suyog Dhoot
Head of Finance & Accounts
Suyog Dhoot is the Head of Finance & Accounts at ESDS. He joined ESDS in the year 2011. Suyog is responsible for controlling the financial aspects of organization strategy.
At ESDS, Suyog is passionate about analyzing growth paths and channelizing funds in the best directions. He looks after budget formulation of multiple departments, plans and manages funds accordingly. Suyog is quick-witted and has excellent communication skills.
He constantly keeps himself updated about the market's financial trends. Suyog enthusiastically organizes financial matters and keeps analyzing requirements proactively.
Suyog enjoys working with ESDS. He is a self motivated individual and communicates in a way that instantly helps him establish trust and lifetime relations with vendors, partners, alliances and fellow colleagues.
He believes that one should be passionate for perfection and innovation in chase of success and business growth.
Prior to joining ESDS, he was working as a Consultant at SJB, Nasik