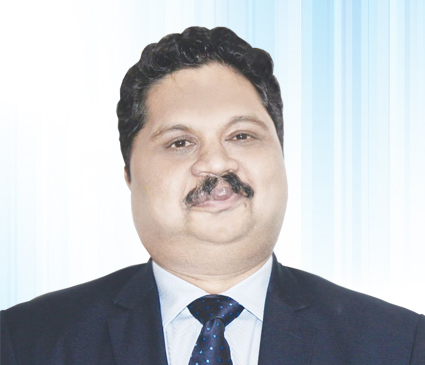 Hard work and smart work are always rewarded.
Sanjeev Kumar
Regional Director – West
Sanjeev Kumar is the Regional Director – West. He joined ESDS in the year 2017. Sanjeev is accountable for developing and implementing effective business strategies for verticals like Government, PSU, Channels and Alliances.
Sanjeev provides analytics for Business Strategy & Planning, Pipelines, Competitive & Market Research, Pricing & Profitability, etc. Sanjeev is responsible for BI & Analytics including Data & Infrastructure guidance, on-demand, Proactive Predictive and Advanced Analytics. Sanjeev performs research and identifies new market opportunities, offers solutions aligned with clients' needs, liaisons with Marketing and Product Development departments to ensure brand consistency.
Sanjeev is a dynamic and result-oriented professional with more than 16 years of experience in IT & Telecom industry. His forte is Channels, Account Management/Distribution, Alliances and People management. Sanjeev specializes into offering complex IT Infrastructure Solutions like Servers, Storage, Virtualization, Cloud Services, Hosting, Managed Services, MPLS, VOIP and System Integration (DC/DR).
Sanjeev believes in breaking new grounds and achieving new heights. The Indian IT Market is well versed with his skills and capabilities in Cloud and Datacenter Technology. Sanjeev has earned lifetime relationships with people he has worked with. He has an admirable way of nurturing relationships through open and honest communication and compassion for organizations.
Prior to joining ESDS, Sanjeev has been associated with organizations like Dell India Pvt. Ltd., Bharti Airtel Ltd., HCL Infosystems Ltd., Virmati Software & Telecommunications Ltd.