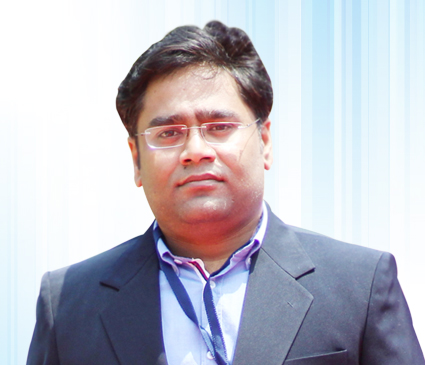 Today's Saving is Tomorrow's Income
Rahul Nagar
Head of Procurement
Rahul Nagar is Head of Procurement at ESDS. He joined ESDS in the year 2008. Rahul is accountable for Procurement of IT and non-IT assets. Rahul is involved into planning inventory, evaluating suppliers, negotiating contracts, reviewing product quality and managing complete purchase cycle. Rahul looks after tracking and reporting key functional metrics to reduce expenses and improve cost effectiveness. He carries an exceptional trait of closing deals with optimal terms.
Rahul works with compassion. He is someone who would ensure that all stakeholders are benefitted from every transaction he makes. With in-depth knowledge of technology, commercials and market trends, he hits the bull's eye with procuring the right asset at the right time.
For Rahul, ESDS is a place where he started emerging as a leader, a performer and he thanks ESDS for transforming the way he perceives work and life. He believes he has got the right platform to set new benchmarks in procurement standards.
Prior to joining ESDS, Rahul worked with TATA Teleservices Ltd. and ICICI Bank where he was involved in Verifications, Agency Management, etc. Overall, he carries more than 14 years of work experience.