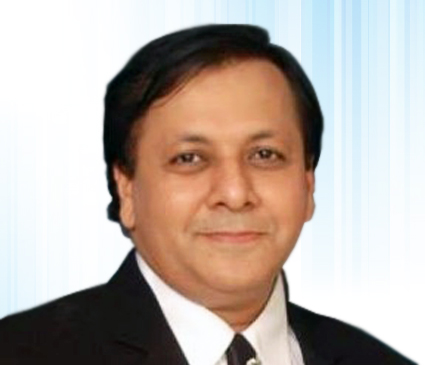 Seed positive energy around the connected ones and the same will lead to high energy to sail through the life challenges which keep coming.
Nilesh Mistry
National Head - Channel & Alliance
Nilesh joined ESDS in 2018 as a National Head - Channel & Alliance. Nilesh is accountable for developing and implementing effective business strategies for verticals like Channels and Alliances.
Setting up the partner ecosystem, Drive focused and incremental revenue through Channels & Alliances, Manage Sales & Technology partners, enabling partners for large footprints, Aligning with specialized set of Channel communities. A Technology enthusiast, he endeavors to create positive business impact through adoption & management of effective and relevant technology.
Successful business to business (B2B) channel sales professional with a proven ability in channel management, channel strategy, dealer management, program implementation, retail sales and strategy. Skillful developer of marketing programs and POP to promote brand recognition that continually surpasses expectations.
He has been in the development of the channel eco- system from past 26 years with more than 9000 + Partners engagement. He has been the first to develop & engage a distribution ecosystem to work and implement in India for datacenter and cloud services in his past tenure. He defines channel as managing the business of a business man and guiding them for growth and have a technology edge.
He has been making technology reach to clients through engagement of the partner ecosystem in India and Middle East. He has trained more than 900+ IT professional in the field of Sales and Channel Business Development & has promoted more than 100+ brands in India in Telecom/ Hardware/Networking/Software/ Datacenter/Cloud/ Robotics.
His personal Interest is to travel and music and has a liking for Indian cuisine. He is associated with NGO activity which is for development of children who have been not so fortunate to have a social and economic backing for their education and helps them to focus on their Aspirations and path to achieve them.
He strongly believes Success & growth are Achieved with Aspiration and Passion.
Prior to joining ESDS, Nilesh has been the key flag bearer to successfully implement and grow the Channel & Alliance eco-system for brands like Tech Pacific India, Lexmark International, Wipro Infotech, Sify Ltd, Netmagic (NTT Company) & was the founder of PCA (Personal Consultant Associates).