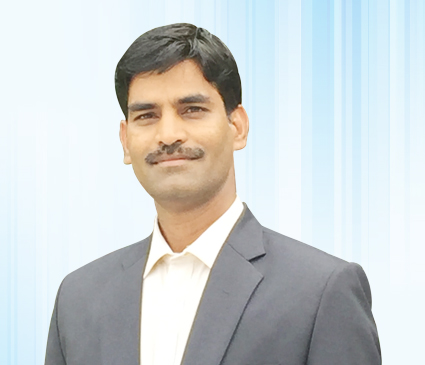 We must develop the capacity to SEE people not as they are at present, but as they may become
Anil Chandaliya
Chief Innovation Officer
Anil is Chief Innovation Officer at ESDS. He joined ESDS in the year 2009. Anil is responsible for managing Datacenter Build, Network, Connectivity, Security and overall management of ESDS Datacenters in India. Anil is a Networking enthusiast. His skills and technical know-how of Datacenter Architecture is unmatched. Anil is extensively involved in training people and is passionate about learning from every individual in his journey.
Anil has been a guide in developing ESDS' Tier III Datacenters at Mumbai and Nashik. Anil is one of the pillars of the organization with his technology skill-sets and people-oriented approach. Anil has developed people into top performing individuals as he brings out the best in people through his guidance. He aims to develop a highly productive workforce who is able to achieve personal and professional dreams while in ESDS. He is a Guru, a mentor to many ESDSians who are thankful to him for his teachings.
For Anil, ESDS is a place of positivity and prosperity. It is a platform which people can make most out of, as it gives independence of thought and action. Anil feels great to be working with some of the greatest minds in IT industry.
Prior to joining ESDS, Anil worked with Persistent Systems where he was involved in Datacenter, Network and Security Management.